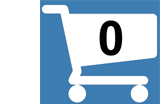 Steven Halpern - Sound as Medicine
Products and Biography
Steven Halpern is the world's leading composer and recording artist of music for relaxation, wellness and "sound health". All his music is 100% scientifically engineered to perform wonders. With foundations built on the ancient 'music as medicine' traditions of the Tibetans, Greeks and Egyptians, and backed by rigorous research, his aim is to promote the healing power of music and to help listeners encounter ultimate relaxation – right down to the cellular level.
Halpern's unique use of musical tone, time and space have helped millions to enjoy the stillness and peaceful place that lies within each of us. His music resonates in the key of the heart, and strikes a chord that we recognize and appreciate intuitively. For 40 years he has promoted its properties through his recordings, books, appearances and workshops.
The free-floating ambiance and luminous sound quality make it an ideal companion to yoga, massage, meditation, and healing arts practices of all kinds. His recordings spanning from sleep-aid tools, to massage therapy soundtracks, to cosmic synth ambiance, to subliminal affirmations intended to heal prostates, are used in homes, healing centers, hospices, schools and business offices around the world. Listeners are advised to heed the advice of spiritual teachers throughout the ages: "Be Still and Know."
Utilising non-Western scales, non-traditional chords and rhythmless songs, Halpern pioneered the technique of creating non-anticipatory music – that is, music where the listener has no idea where the song is going, thus avoiding the inherent predictive anxiety listeners experience with standard pop: "Here comes the chorus..."
Steven Halpern's music has been heard on CBS's 48 Hours, ABC's 20/20, Oprah and John Bradshaw's PBS-TV series, Homecoming and Creating Love. He has produced over 70 recordings in the Inner Peace and the Soundwave 2000 Subliminal self-help series, and sold more than 6 million combined albums world-wide.
Having begun his musical career as a classically trained jazz-rock trumpeter, playing with the Bay Area psych-fusionists The Fourth Way, Halpern became dissatisfied with performance-oriented modern music in the early 70s and began to research the ancient traditions.
He continued to develop these techniques throughout his career while at the same time expanding his sound palette to include Kurzweil synths, tribal drums and singing bowls, releasing varied albums such as the cosmic synth sound of Rings Of Saturn, the chant-based Intuition: Inside The Great Pyramid and his bestselling sleep-aid Deep Theta.
Dr. Steven Halpern is a popular keynote speaker at health and healing conferences, as well as massage, coaching and accelerated learning conferences.