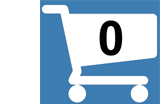 Shakti Rhythms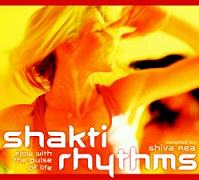 TODAY: ONLY $10.95
Retails for: $17.00 You save: $6.05
NEW! - SHOP eBOOKS | SHOP BOOKS| SHOP DVDs | SHOP CDs | SHOP YOGI TEA
Please note:
Music clips are for our promotional use only and should not be saved on your computer. They are meant to promote the artists and their recordings, and individual copyrights apply. If you enjoy the music please purchase the CD.
ARTIST / AUTHOR BIOS

Shiva Rea is acknowledged throughout the world as a leading teacher in Vinyasa (Flow) Yoga. She has also studied many forms of yoga and dance in India, Africa, Nepal, Jamaica, and Bali. A regular contributor to Yoga Journal, she holds an MA in Dance from UCLA's World Arts and Cultures Program, where she also teaches.
Layne Redmond, composer, author, historian, mythologist, drummer par excellence, and a lifelong student of yoga, was recognized as one of the most exciting performers on the frame drum and has been featured in many music festivals around the world..

Antion, former lead guitarist Vic Briggs with Eric Burdon and the Animals, was introduced to Sikhism and its sacred music by Yogi Bhajan. He was then known as Vikram Singh. He has now succeeded in adding Hawaiian music to his eclectic repertoire. His inner vision has brought all these sources together in a sound uniquely his own.
PRODUCT DETAILS
Audio CD running time = 76:48
UPC: 600835082020
Producer: Shiva Rea
Manufacturer: Sounds True. Released: 2004
Catalog: CD19001
Product Dimensions: 5.5 x 5 x 0.4 inches (14.0 x 12.7 x 1.0 cm)
Shipping Weight: .3 lbs (0.14 kg) Shipping Options
Yoga Technology Sales Ranking (all products): 160
---
CUSTOMERS WHO BOUGHT THIS ITEM ALSO BOUGHT: