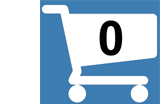 Shiva Rea
Products and Biography
Shiva Rea is acknowledged throughout the world as a leading teacher in Vinyasa (Flow) Yoga. She has also studied many forms of yoga and dance in India, Africa, Nepal, Jamaica, and Bali. A regular contributor to Yoga Journal, she holds an MA in Dance from UCLA's World Arts and Cultures Program, where she also teaches.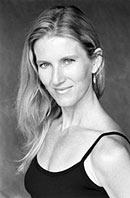 An avid Ashtanga practioner, Shiva respects the core technique of Krishnamacharya (asana, bandha, pranayama, meditation) while also being true to other streams of influence that have served to deepen her experience of yoga. Everything from dance and bodywork to rock climbing, combined with her extensive travels in India, East and West Africa, Nepal, Bali and the Caribbean. Her Vinyasa based yoga integrates alignment and intuition, strength and fluidity, meditation and wisdom in action.
Shiva Rea is a long time teacher at top yoga studio Yoga Works in Santa Monica, CA, where her understanding of yoga has been fertilized by some of the world's best teachers, including Shandor Remete, Richard Freeman, Erich Schiffman, Lisa Walford, Rodney Yee, John Friend, Donna Farhi, Rod Stryker, Patrica Walden, Tim Miller, allied to the extraordinary Kirtan of Jai Uttal and Krishna Das.
Her classes at Yoga Works are designed to give her students experience of the whole spectrum of energy cultivated in yoga - from the sweaty purification of Vinyasa and the tapas of standing and balance poses to the multi-dimensional opening of backbends and the release work of deep twists and hip openers and the stillness of inversions and meditation.
She works closely with world music in her classes and chanting as a means to help people syncopate with their natural rhythm and feel more at home in their skin, and has produced a number of CDs encompassing this aim. Shakti Rhythms melts the boundaries between ancient and modern music, offering a tantalizing blend of ecstatic chant and evocative rhythms perfect for dance, yoga, and creative living.
She is also on the faculty of UCLA's World Arts and Cultures Program where she received her Master's in Dance Movement Therapy while studying world dance, cultural anthropology, comparative religions and somatics.