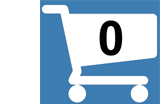 Satkirin Kaur
Products and Biography
Satkirin Khalsa was once told by her Kundalini Yoga teacher, Yogi Bhajan, that every answer she might seek could be found within the Shabd Guru – the wisdom of the sound current. Since that time she has applied this wisdom to every aspect of her daily life, and has dedicated her career to sharing this with others – to share its impact, its upliftment, its inspiration. She would like others to be carried, as she has been, above the darkness and confusion of these times to a place of internal steadiness and clarity.
Daily absorption in the Shabds, sometimes for hours, lifted Satkirin above her self doubt...and brought her to a place where she felt a deep connection with other women, other souls longing for transformation. The recitation and singing of these songs has served to uplift her and has guided her through every challenge of her life.
The shabds or songs are presented in the form of prayers. Listening to these sound currents will bring peace of mind. Absorbing yourself deeply, singing along with concentration, will bring a depth of understanding to your life.
She was taught that the voice is the most direct connection to the soul. The spiritual language of Gurbani is a sound current of permutation and combination of sounds that will raise the human consciousness to the place of each individual's highest destiny - or even just to a calm and happy place.
Her efforts to bring the Shabd Guru to humankind include numerous concerts and a number of popular CDs. Produced under the wizardry of Thomas Barquee, Universal Prayer (2003) is a beautiful collection of 8 Shabds from the Shabd Guru and Lightness of Being (2005) is a compelling chant album.
Satkirin Kaur Khalsa has worked with the dedicated people of the United Nations, and that work has brought to her a constant awareness of the vast challenges faced by humankind. The premise is simple - "A heartfelt prayer is more powerful than an atomic bomb".
She sincerely believes that humankind has a bright future through the development of the human spirit, with the inherent ability to rise above any and all challenges to the place of human excellence and majesty.