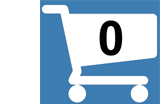 Sat Kartar - Gurbani Kirtan
Products and Biography
Sat Kartar's music covers a broad spectrum, incorporating influences from both East and West, but is focused on her life study and practice of Kundalini Yoga and Naad Yoga (the yoga of Sound), and her deep involvement in Gurbani Kirtan, the classical music tradition based on the Sikh scriptures.
She possesses a unique vocal style, equally at home in the ethereal mystic space created in her Indian classical raga recordings, or with groove-driven, gutsy interpretations of chants, hymns, songs, and stories.
Born in Atlanta, Ga., Sat Kartar's childhood was full of music. Encouraged by her father, she was playing piano at 5, guitar at 14, and picked out everything by ear, from the Beatles to the Spanish classical Malaguena. She trained in ballet, and other dance forms. In college, she gigged at dances and activist rallies. Her signature "wrong way leftie" open guitar tuning style, (she plays left-handed, with an upside down right-handed guitar) were largely influenced by Joni Mitchell.
For 4 decades she has led sacred music events worldwide. She was a member of the first Kundalini Yoga chant band, the Khalsa String Band, whose other members included Guru Singh, Singh Kaur, Krishna Kaur and Gurudass. This band toured with Yogi Bhajan throughout the U.S. and Canada, during 1973-1974.
Around this time, Sat Kartar began what would be a life study of Northern Indian classical kirtan. "I wanted to bring the haunting beauty of these ancient scales to an American audience." In 1984 and '85, collaborating with veteran New Age producer Liv Singh, two timelessly beautiful recordings of ancient Sikh hymns were created, Spirit in Blossom and Domain of Shiva. Symphonically orchestrated and ahead of its time, this music found a new audience, in the early stages of New Age Music movement.
In 2002, she began a decade of recording, and initially released a CD of chants for use with sadhana practice called Daily Practice, extensively touring the Southwest. She has since teamed with musical wizard Thomas Barquee for three recordings, Flow (2005), Listen (2007) and Call for the Beloved (2011). "Working with Thomas is a special experience. These recordings were new ground for me, a journey of faith into my heart."
She has sung on recordings of many kirtan artists which include Krishna Das, Wah!, Dave Stringer and Antion Vikram Singh. Her Flow and Listen recordings have been reviewed in Yoga Journal. Her music is also featured on several compilations, including Kundalini Remix, with Kundalini mantra and Sikh sacred kirtan.
Sat Kartar has one overriding passion - to share this sacred sound current with those seeking it, in myriad music forms, in a manner, that it will be accessible for all who are seeking the deep peace and joy it can bring.