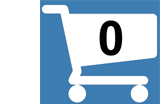 Sat Jiwan Singh - Gong Meditation
Products and Biography
Sat Jiwan Singh Khalsa was an acknowledged master of Kundalini Yoga gong meditation, having received his instruction through Yogi Bhajan from a direct unbroken line of successive teachers, a flow of knowledge uninterrupted since ancient times.
His CD, Song of the Sacred Gong, is one of the best gong meditation CDs around. The gong can open the subconscious mind to meditative states in a way superior to that of any other instrument.
He had 30 years direct Kundalini Yoga teaching experience, and spent the last 15 years of his life teaching near Phoenix, Arizona where he lived the traditional Sikh lifestyle, but welcomed everyone, regardless of their beliefs. He lived to help others achieve personal excellence, by sharing with them his vast knowledge of yoga.
Sat Jiwan Singh had ALS (Loud Gehrigs's Disease). He continued to teach and be of service to all as long as possible even teaching 3 Kundalini Yoga classes a week from his wheelchair with impaired mobility. His life was spent in service to others. He continued to support his yoga students spiritually until the day of his death in February 2006.
Many of his students now teach in his name. His teachings live on through them.