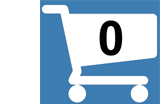 A Simple Yoga Practice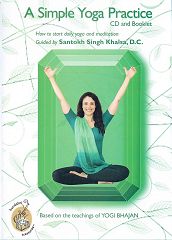 TODAY: ONLY $10.95
Retails for: $20.00 You save: $9.05
NEW! - SHOP eBOOKS | SHOP BOOKS| SHOP DVDs | SHOP CDs | SHOP YOGI TEA
How to Start Daily Yoga & Meditation
Please note:
Music clips are for our promotional use only and should not be saved on your computer. They are meant to promote the artists and their recordings, and individual copyrights apply. If you enjoy the music please purchase the CD.
ARTIST / AUTHOR BIOS

Santokh Singh Khalsa, DC, Pasadena-based chiropractor, healer and yoga practitioner, uses Kundalini Yoga and mantra as part of his healing techniques. A former student of Yogi Bhajan, he has been teaching beginners on how to start and maintain a regular daily yoga practice for over 30 years.
---
OTHER PRODUCTS BY OR FEATURING SANTOKH SINGH KHALSA DC:
PRODUCT DETAILS
Audio CD running time = 79:29
UPC: 626570609698
Manufacturer: Kundalini Treasures. Released: 2010
Catalog: CD07102
Product Dimensions: 5.5 x 5 x 0.4 inches (14.0 x 12.7 x 1.0 cm)
Shipping Weight: 0.25 lbs (0.11 kg) Shipping Options
Yoga Technology Sales Ranking (all products): 188
---
CUSTOMERS WHO VIEWED THIS ITEM ALSO BOUGHT: