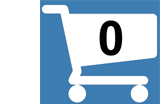 Seal
Products and Biography
Seal is one of those larger than life characters. His unique, compelling and unmistakable voice accurately reflects his attitude towards life, love, consciousness and the world, his huge open heart, and a powerful love for God and humanity. To hear Seal sing is to have an experience, for he is a human being who is truly being human – a fact which is instantly obvious to everyone who meets him..
His relationship with Guru Singh goes back many years, and as they often admit, "We've been brothers for lifetimes". Game of Chants, first recording in a new genre of "Spirit Rock", with its inspiring words, unique rhythms and enchanting melodies, resulted from an outstanding musical collaboration between Guru Singh, Seal, Guru Ganesha and Thomas Barquee.
Seal has been reaching millions of people with his consciousness and his music for much of his life - selling tens of millions of albums worldwide and winning numerous awards including four Grammies, best British Male and an MTV Video Music Award.
He is also known for his numerous international hits, including "Kiss from a Rose", which appeared on the soundtrack to the 1995 film Batman Forever. He has sold more than 30 million albums worldwide. He is currently a coach on The Voice, Australia.
It is not only music that speaks through this man's songs, but the full spectrum of thoughts, feelings and emotions common to the human condition.
Seal Henry Olusegun Olumide Adeola Samuel was born on 19 February 1963 in Paddington, London, England, the son of Nigerians Adebisi and Francis Samuel. One of Seal's middle names, Olusegun, means "God is victorious" in the Yoruba language. He was raised in inner London by his foster family. He received a two-year diploma, or associate's degree, in architecture and worked in various jobs in the London area.