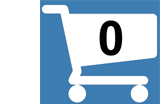 The Body Temple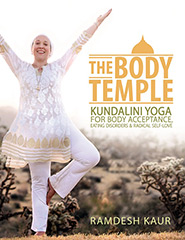 BUY NOW: ONLY $26.95
Retails for: $29.95 You save: $3.00
NEW! - SHOP eBOOKS | SHOP BOOKS| SHOP DVDs | SHOP CDs | SHOP YOGI TEA
Kundalini Yoga for Body Acceptance, Eating Disorders, and Radical Self-Love
The pressures of society and its artificial values, when how you look is deemed more important than who you are, can heap enormous pressures on many individuals. The results manifest themselves in a lack of self-love, crippling feelings of low self esteem, low self worth, and eating disorders, among others.
For all those struggling with such issues, mentally hamstrung by feelings of inadequacy or perhaps battling an eating disorder, The Body Temple: Kundalini Yoga for Body Acceptance, Eating Disorders, and Radical Self-Love, is a gift – one which can initiate your healing process and begin to restore your true sense of self.
Suitable for everyone, whether a total beginner or an advanced yogic practitioner or teacher, this book will clearly and beautifully nurture you as Ramdesh walks you, step by step, through an effective practice of yoga, meditation, mantra, and miracles.
Within its pages you will discover:
Yogic techniques for resetting your body's systems and restoring your health and feeling of well-being.
Meditations and pranayamas (breathing exercises) to build self-confidence and help body acceptance.
How to overcome your food addictions and eating disorders using simple tools.
How to live a healthier and more balanced life using Ramdesh's recipes and lifestyle tips.
Establishing a regular daily practice to initiate the healing journey and help change your life.
Ramdesh Kaur, a fellow traveler, bravely draws from her own personal experiences, sharing with you the need for self-love and her own techniques for finding it. Learn from her how to feel good, to love yourself, and heal your relationship with your very own personal temple, your body.
ARTIST / AUTHOR BIOS
Ramdesh Kaur, writer, broadcaster, world traveler, and teacher of Kundalini Yoga in places as varied as the foothills of the Himalayas and the suburbs of New Jersey, has authored a book "Yoga and Mantras for a Whole Heart" and produced several best-selling meditation CDs.
---
OTHER PRODUCTS BY OR FEATURING RAMDESH KAUR:
PRODUCT DETAILS
Book softcover 263 pages
ISBN: 9780983569534
Publisher: Spirit Voyage, Edition: 2016
Catalog: P05511
Product Dimensions: 11 x 8.5 x 0.65 inches (27.9 x 21.6 x 1.7 cm)
Shipping Weight: 2.4 lbs (1.09 kg) Shipping Options
Yoga Technology Sales Ranking (all products): 130
---
CUSTOMERS WHO VIEWED THIS ITEM ALSO BOUGHT: