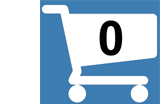 Ramdesh Kaur - Writer, Broadcaster, Kundalini Yoga Teacher.
Products and Biography
Ramdesh Kaur, writer, broadcaster, world traveler, and teacher of Kundalini Yoga in places as varied as the foothills of the Himalayas and the suburbs of New Jersey, has authored a book "Yoga and Mantras for a Whole Heart" and produced several best-selling meditation CDs.
A frequent visitor to Europe, she gained her Masters Degree from the Courtaulds Institute of Art in London. Becoming a Kundalini Yoga teacher was a natural progression for her. She passionately believes that the natural state for us all is one of bliss, and discovered that this technology gave her one of the fastest ways to get there. Having made this discovery, she wants to pass it on to as many people as possible.
A writer and radio personality, she has jointly authored a book Yoga and Mantras for a Whole Heart and produced severak best-selling meditation CDs - Journey into Stillness, Relaxation Meditations and Stress Relief Meditations available here on this Website.
As part of her work she gets to interview many aspiring and inspiring Kundalini mantra musicians and singers – masters of the sacred sound current or naad that can focus the vibrations of the Universe and produce profound changes to the inner self. She regularly leads 40 day global saddhanas, attracting thousands of people from all over the world.
She has been featured in Yoga Actuell, Germany, and LA Yoga Magazine.
PRODUCTS BY OR FEATURING RAMDESH KAUR:
Below you will find our selection of products by Ramdesh Kaur. Enjoy our low prices and FREE US Shipping.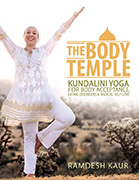 The Body Temple
$26.95