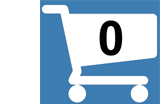 Adhara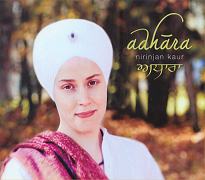 TODAY: ONLY $10.95
Retails for: $18.00 You save: $7.05
NEW! - SHOP eBOOKS | SHOP BOOKS| SHOP DVDs | SHOP CDs | SHOP YOGI TEA
Perfect Companion to your Practice
Nirinjan Kaur presents a rich, powerful and deeply moving collection of Kundalini chants, Gurbani kirtan and devotional songs, wrapped in layers of cello, acoustic guitar, bansuri flute, sarangi, sitara, nyckelharpa, and more. These songs and chants are a perfect companion for your yoga and meditation practice.
Please note:
Music clips are for our promotional use only and should not be saved on your computer. They are meant to promote the artists and their recordings, and individual copyrights apply. If you enjoy the music please purchase the CD.
ARTIST / AUTHOR BIOS
Born Vancouver, BC, February 1988 to a Sikh family, Nirinjan Kaur was brought up with music and Kundalini Yoga. She is now a seasoned professional musician with a string of albums to her name, as well as a certified Kundalini Yoga instructor.
PRODUCT DETAILS
Audio CD running time = 64:46
UPC: 801898010627
Manufacturer: Spirit Voyage Music. Released: 2009
Catalog: CD05331
Product Dimensions: 5.5 x 5 x 0.4 inches (14.0 x 12.7 x 1.0 cm)
Shipping Weight: 0.25 lbs (0.11 kg) Shipping Options
Yoga Technology Sales Ranking (all products): 114
---
CUSTOMERS WHO BOUGHT THIS ITEM ALSO BOUGHT: