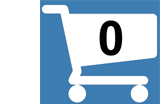 Flores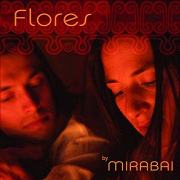 TODAY: ONLY $10.95
Retails for: $18.00 You save: $7.05 (39%)
NEW! - SHOP eBOOKS | SHOP BOOKS| SHOP DVDs | SHOP CDs | SHOP YOGI TEA
Flores by Mirabai features stirring songs from the Mexican, Hispanic and Native Indian cultures. It is both spiritual and sensual, and a reflection of the diverse heritage of artists Angelika Baumbach and Markus Sieber, who together comprise Mirabai.
Please note:
Music clips are for our promotional use only and should not be saved on your computer. They are meant to promote the artists and their recordings, and individual copyrights apply. If you enjoy the music please purchase the CD.
The result of their collaboration is a beautiful interplay of rich vocals, reflective poetry, celestial harp and gentle nylon-string guitar. Cello, woodwinds, keyboard, bass, and percussion, wonderfully orchestrated by Thomas Barquee, bring flavors from around the globe to this stunning debut album.
Yoga music, world music, meditation music, reflective music, deeply moving music - all of these labels fit Mirabai's first album.
Featured Artists: Angelika Baumbach - vocals, harp
Markus Sieber - vocals, guitar
Thomas Barquee - keyboards, bass, orchestration
Girish Gambhira - percussion
Dominic Breux - woodwinds
Cameron Stone - cello
ARTIST / AUTHOR BIOS
Angelika Baumbach & Markus Sieber met in Scotland at the Edinburgh International Festival in 2001. They were drawn by a deep musical connection, and in the practice of Kundalini Yoga, and now perform together as Mirabai Ceiba, expressing their hearts through music and sacred chant. When they are not touring, they live with their daughters, Alina and Pema, in Colorado, USA.
PRODUCT DETAILS
Audio CD running time = 54:36
UPC: 801898005029
Manufacturer: Spirit Voyage Music. Released: 2004
Catalog: CD05201
Product Dimensions: 5.5 x 5 x 0.4 inches (14.0 x 12.7 x 1.0 cm)
Shipping Weight: 0.25 lbs (0.11 kg) Shipping Options
Yoga Technology Sales Ranking (all products): 189
---
CUSTOMERS WHO VIEWED THIS ITEM ALSO BOUGHT: