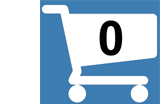 Maya Fiennes Complete
BUY NOW: ONLY $149.95
Retails for: $250.50 You save: $100.55 (40%)
NEW! - SHOP eBOOKS | SHOP BOOKS| SHOP DVDs | SHOP CDs | SHOP YOGI TEA
Complete Chakra and Mantra DVD collections plus 3 CDs plus Yoga for Real Life
With this collection you receive both Maya Fiennes' 7 DVD boxed sets - Journey through the Chakras and The Mantras of Kundalini Yoga, along with her 3 unique mantra CDs and a copy of her wonderful book - Yoga for Real Life.
Journey Through the Chakras takes you on an amazing voyage of inner discovery.
In Courage, Creativity & Willpower, Maya introduces you to the "lower triangle", introducing a new Kundalini Yoga practice for each individual chakra.
In Love and Truth, you are guided through the practices for chakras 4 & 5 - the heart and throat.
In Wisdom & Bliss you complete your journey as Maya guides you through the Kundalini Yoga practices for Chakras 6 and 7. These upper Chakras correspond to the subtle realm.
The Mantras of Kundalini Yoga is also a 7 DVD set, exploring the power of Yogi Bhajan's mantras.
Be Happy, Achieve Wealth and Heal Yourself gives you the opportunity to grow mentally, physically and spiritually, helping you to achieve your highest potential and to become the person whom you really are.
Balance Your Hormones Accept Love focuses on balancing your whole body so that you are open to receive the integration of body, mind and spirit.
Energise Peace and Freedom helps you develop a neutral mind and expand your powers of intuition.
As well as being a much sought-after Kundalini Yoga Teacher, Maya is also a very accomplished musician. She records all her own soundtracks, supplying both vocals and piano playing, as well as composing much of the music and writing many of the arrangements. Her 3 CDs contain complete versions of all the wonderful mantra music used to make her DVDs.
Yoga for Real Life: the Kundalini Method is like a deep breath of fresh air - an exhilarating and inspiring new guide to how to bring the wisdom and energy of Kundalini Yoga into your everyday life, with profound transformative results.
This book is fun, uplifting, and has made Maya one of the most in-demand yoga instructors around.
ARTIST / AUTHOR BIOS
Maya Fiennes has combined her talents as a successful classical pianist and performer with her upbeat personality to create her own unique style of yoga and meditation for modern living, based on the teachings of Yogi Bhajan, and a style now very much in demand from an enthusiastic world-wide audience.
PRODUCT DETAILS
DVD - 2 sets of 7 + 3 CDs + Yoga for Real Life running time = 17:32
UPC: none
Manufacturer: Body in Balance / Maya / Ind Pub. Released: 2015
Catalog: DV08424
Product Dimensions: 7.5 x 5.4 x 6 inches (19.0 x 13.7 x 15.2 cm)
Shipping Weight: 4 lbs (1.81 kg) Shipping Options
Yoga Technology Sales Ranking (all products): 225
---
CUSTOMERS WHO VIEWED THIS ITEM ALSO BOUGHT: