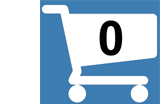 Maya Fiennes - Kundalini Yoga for Real Life
Products and Biography
Maya Fiennes has combined her talents as a successful classical pianist and performer with her upbeat personality to create her own unique style of yoga and meditation for modern living, based on the teachings of Yogi Bhajan, and a style now very much in demand from an enthusiastic world-wide audience.
In 2006 Maya's released her inspirational CD, Maya Space, which is a fusion of yoga mantras and music of incredible depth. It featured a guest spot for her friend Deepak Chopra. Other CDs followed – Kundalini Mantras and then Mood Mantras, a modern remix of some of the more traditional Kundalini Yoga Mantras.
In 2010 her DVD series, The Mantras of Kundalini Yoga, was released, using her own original music from Kundalini Mantras to demonstrate the power and healing of sound. This set comprises 7 disks in 3 box sets – Be Happy Achieve Wealth Heal Yourself, Balance Your Hormones Accept Love and Energise Peace and Freedom.
In the same year her first book – Yoga for Real Life – was released and proved to be very popular. It has been translated into many other languages including Dutch, Norwegian and Finnish.
In the US, Maya is featured weekly on Discovery Health & Fit TV, and on Mark Goldman's wellness channel, BE, hosting "Moments of Wellness", broadcast on several major cable channels. She has also presented on Oprah Winfrey's OWN Channel.
Originally from the state of Macedonia north of Greece, Maya headed west in the early 1990's in order to further her career as an inspirational concert pianist. A turning point in her life in 2003 was the discovery, through Shiv Charan Singh at the Karam Kriya School in London, of the Kundalini Yoga of Yogi Bhajan. Maya immersed herself in what was to be a life-changing experience and quickly qualified as a teacher.
Combining her personal philosophy of good health and living with the inner peace and confidence she gained from her Kundalini Yoga practice, she became one of the most in-demand teachers in Europe. Maya offered classes which were fun to the participants, uplifting and very inspirational. She was also a frequent broadcaster on Fit TV in the US and Canada and on the Body in Balance satellite channel throughout Western Europe. In 2009 she relocated to LA, sensing the possibilities to share her teaching with a much wider audience.
Maya Fiennes was given the spiritual name of Har Bhajan, meaning to praise the name of God, Divinity & Infinity, through Sound and Mantra. Through this she feels destined to teach Kundalini Yoga with the help of her considerable musical background. Her own original music is used in all her classes, as well as being performed live in her concerts. A gifted performer, Maya endeavors to give to her students the tools necessary for their transformation accompanied by a unique soundtrack for their lives.
The Maya Fiennes phenomenon continues to grow. She is hugely in demand and leads workshops in Kundalini Yoga, introducing her life style to an enthusiastic and appreciative world-wide audience.