Mangala Singh (Willem Wittstamm)
Products and Biography
Mangala Singh (Willem Wittstamm) has always felt an affinity for older people. He ascribes this to growing up with 7 loving aunts! He was always fascinated by the increased knowledge, wisdom, grace and inherent beauty that accompanied the aging process. Offering classes to seniors was therefore a natural progression on his path as a yoga teacher.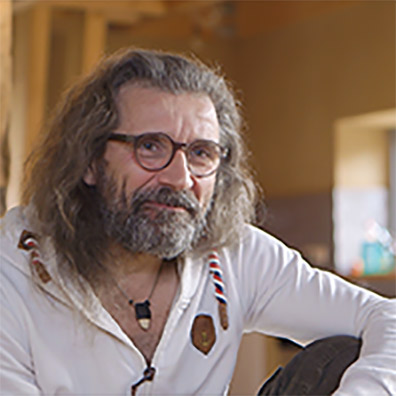 In addition to he weekly classes he holds for students between the ages of 50 and 90, he also holds seminars throughout Germany on the teaching of yoga to seniors who are no longer able to attain the poses described in standard yoga texts. He can also be found at many international yoga festivals and conventions including the European Kundalini Yoga festival and the Summer Solstice celebration in New Mexico.
PRODUCTS BY OR FEATURING MANGALA SINGH:
Below you will find our selection of products by Mangala Singh. Retail customers will also enjoy our FREE US Shipping.