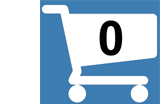 Livtar Singh - Singer / Composer / Songwriter
Products and Biography
For over 30 years Livtar Singh Khalsa has been one of the most inspirational songwriters and singers of Kundalini Yoga mantra. His words combine personal insight with devotion to principals of higher wisdom. His melodies and voice create a mood of sweetness and beauty. His songs of love and inspiration that have been sung by generations of spiritual seekers, and his music will be cherished for many years to come.
Born in Macon, Georgia, Liv grew up in Orlando, Florida, where he began accordion lessons at age seven, piano lessons at age nine and started playing banjo at 12 He switched to guitar when he was 14.
In high school Livtar Singh was playing guitar in rock bands, but also played trumpet in the school orchestra. Early musical influences ranged from The Beach Boys to The Who.
In late 1969, he began studying yoga and meditation in California before being sent by Yogi Bhajan to Atlanta to start an ashram. He has been the director there ever since.
Music has always played a major part in his meditations. Livtar plays regularly, not only at the morning and evening meditations in Atlanta, but also at the annual national gatherings to celebrate summer and winter solstices.
In 1972, along with other musicians from ashrams all over the country, including Singh Kaur and Vikram Singh (Antion) he formed the Khalsa String Band. They recorded four albums and went on a national tour in 1974. Livtar has also released two solo albums - The Khalsa Way (1980) and Our Time (1984).
Liv & Let Liv is a collaboration between Livtar Singh and his close friend Liv Singh (producer, arranger, recording engineer, songwriter or musician on 130 albums that have sold a total of more than a million units). They have worked with numerous artists including Kim Robertson & Singh Kaur.
Liv Singh and Livtar Singh received their initial spiritual inspiration from Yogi Bhajan, and are part of a spiritual brotherhood that practices Kundalini Yoga, chanting and meditation.
They both converted to the Sikh faith and changed their names and took the last name Khalsa. Their bond strengthened when they discovered they both play guitar, have similar influences in Sixties rock music, and like to hike in the desert.
As Livtar put it, they are trying to steer both themselves and their listeners towards consciousness, fun and ecstasy at the same time. Their lives are geared, not towards the earth, but towards their higher consciousness. However, there is no reason why consciousness shouldn't sneak up on you while you're listening to music and feeling good.