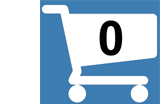 Liv Singh - Invincible Music
Products and Biography
Liv Singh graduated from rock & roll guitarist and recording engineer to meditation music, following his discovery of a passion for Kundalini Yoga, inspired by Yogi Bhajan.
He was raised in Minnesota, in the city of Osseo. His grandfather, a trainer of marching bands, became his first music teacher. Liv started on trumpet at 13 and moved to Phoenix. When he was 15 he got a tape recorder, and proceeded to use it to record a new age album for friends and family featuring such innovations as a home-built synthesizer, backwards tape loops and nature sounds.
Liv Singh continued to play trumpet in his high school marching band, but after hearing The Byrds in the mid-Sixties, he was inspired to begin playing guitar in a rock band. While a sophomore, he started a studio production company to record local bands, tape interviews and put together a one-hour weekly radio show for KDKB, a freeform underground station.
Liv Singh went on to study graphics and printing for 2 years. He also began meditating in 1972, the same year that he started his own record company. Over the next two decades, his company evolved into the Invincible label, one of the oldest and most successful new age recording companies.
Through Invincible, he has been involved as either producer, arranger, recording engineer, songwriter or musician on 130 albums, and amassed sales of more than a million units. These albums include Music of the Spheres (two volumes) and 7 volumes of the Crimson series - Crimson 1&2, Crimson 3, Crimson 4&5 and Crimson 6&7, featuring the amazing voice of Singh Kaur and Celtic harpist Kim Robertson.
Liv Singh's meditational experiences showed him how rhythm and repetition affects the consciousness. He has pursued an on-going study of the relationship between mantra and music. One of his main goals in this is to take music beyond entertainment and make it an experience on the soul level as well.
Liv & Let Liv is a collaboration between Liv Singh and Livtar Singh (also a solo artist who has recorded and toured with the Khalsa String Band).
Liv and Livtar, although not related, are part of a spiritual brotherhood inspired by the late Yogi Bhajan, that practices Kundalini Yoga, chanting and meditation. They both became Sikhs and, as most do who follow that way of life, they changed their names and took the last name Khalsa. Their bond strengthened when they discovered they both play guitar, have similar influences in Sixties rock music, and like to hike in the desert.