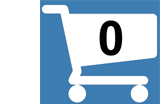 Yoga Anatomy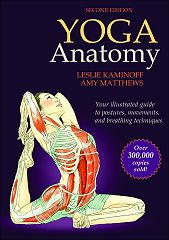 BUY NOW: ONLY $16.95
Retails for: $20.95 You save: $4.00
NEW! - SHOP eBOOKS | SHOP BOOKS| SHOP DVDs | SHOP CDs | SHOP YOGI TEA
2nd Edition - Best Selling Illustrated Guide to Yoga Postures, Movements and Breathing Techniques.
ARTIST / AUTHOR BIOS
Leslie Kaminoff is a yoga educator inspired by the tradition of T.K.V. Desikachar. He has well over 30 years experience and is an internationally-recognized specialist in the fields of yoga and breath anatomy. He leads anatomy and yoga methodology workshops for many of the leading yoga associations, schools and training programs in the world.
PRODUCT DETAILS
Book softcover 288 pages
ISBN: 9781450400244
Publisher: Human Kinetics, Edition: 2012
Catalog: P13001
Product Dimensions: 10 x 8 x 0.5 inches (25.4 x 20.3 x 1.3 cm)
Shipping Weight: 1.55 lbs (0.70 kg) Shipping Options
Yoga Technology Sales Ranking (all products): 87
---
CUSTOMERS WHO BOUGHT THIS ITEM ALSO BOUGHT: