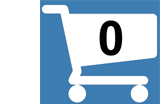 Layne Redmond - High Priestess of the Drum
Products and Biography
Layne Redmond, composer, author, historian, mythologist, drummer par excellence, and a lifelong student of yoga, was recognized as one of the most exciting performers on the frame drum and has been featured in many music festivals around the world..
She made many recordings including a number of best selling meditation CDs. Chanting the Chakras effectively combines trance drumming with authentic yogic chant to re-tune the body's seven vital energy centers and encourage inner awareness.
Born in 1952, Layne Redmond lived her early life in Florida, graduating from the University of Florida and doing Master's work in art. Well-known drummer Glen Valez in New York promised to teach her how to play the hour-glass drum known as the dumbek. The Fates intervened, however, for when she arrived for her first class, Glen told her his ceramic dumbek had fallen and broken. He handed her a frame drum and, in a very real sense, Layne never put the frame drum down.
During her 15 year research on the drum, she discovered a large number of ancient images of women playing the frame drum, and almost none of men and the drum. Layne began writing "When the Drummers Were Women," a book that explored the little-known history of the frame drum as a sacred tool, the fact that the primary percussionists for a period of almost 3000 years in the Mediterranean were women, and the reasons why that changed and the information was lost.
The book was immensely popular and widely translated. Layne collected thousands of images, and in the majority, the drummers were Goddesses or their priestesses. The many images and histories of women with powerful spiritual authority and the use of the drum as a sacred instrument resonated strongly in the contemporary Pagan and Goddess communities. Some women's groups began to incorporate the frame drum into their sabbat rituals.
In 2000, DRUM! Magazine listed Layne Redmond as one of the 53 Heavyweight Drummers Who Made A Difference in the '90s. She was the only woman on the list which includes Tony Williams, Roy Haynes, Zakir Hussain, Elvin Jones and Micky Hart.
She is only one of two women featured in Planet Drum, the book about ethnic drumming by The Grateful Dead drummer Mickey Hart; and was the first woman to have a Signature Series of world percussion instruments with Remo, Inc., one of the world's largest manufacturers of percussion instruments.
When her breast cancer returned earl 2013, she faced it with fierce courage, deciding to live her life fully until the very last moment. Layne Redmond passed over early Monday morning on October 28, 2013. We are impoverished by her loss but immensely enriched by her life.