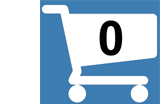 Krishna Kaur
Products and Biography
Krishna Kaur became one of Yogi Bhajan's first students in the United States. These days her busy schedule includes being the 3HO regional coordinator for Africa and also running Y.O.G.A for Youth. Her work takes her all over the world, spreading the technology of Kundalini Yoga.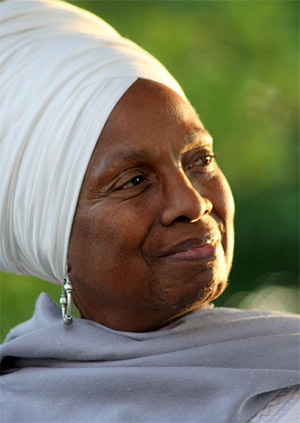 Krishna recalls her first meeting with Yogi Bhajan: "He could see through my veil of doubt and anxiety and challenged me to stand up and accept the challenges of life." She not only agreed, but jumped into the practice with the enthusiasm which has always characterized her teaching, spending the next nine years living and studying with the master of Kundalini Yoga. "He was a loving, clear, strong, down to earth person," she remembers. "He loved to laugh, to play, and was always joking. He liked the movies, and he loved popcorn!"
At the same time, he was such an elevated consciousness. He would relate to everyone he met at whatever level they were at, and then bring them to a renewed placed in their relationship with their soul in a matter of minutes."
Prior to this meeting, which was to have such a profound influence on the future direction of her life, Krishna had just returned from journey to Africa in search of her roots. She spent a year traveling around, sitting in villages, grounding herself into the culture, learning and being herself.
"I had to understand myself more as a Black woman, coming out of the1960s when there was such a large movement to identify oneself. Many Black people probably felt this for the first time, and that made me look more at my own roots and how I was supposed to serve." -
In those early days there were no mantra cassettes or CDs – just Yogi Bhajan chanting the words, and Krishna would lean close and start singing along. He taught her well – she learned every detail and nuance about the pronunciations, rhythms, and other aspects of the mantras.
In 1971 Krishna established and directed the Kundalini Yoga Center in South Central Los Angeles and maintained an active community outreach program for fifteen years. She went on to become the training coordinator for Kundalini Yoga in Africa, doing extensive ground breaking work in countries such as Ghana and Togo, and now teaches extensively throughout Europe, Central and South America and India as well as the US.
Krishna Kaur has been singing all her life. In the 1970s she was a member of the Khalsa String Band, whose other members included Guru Singh, Singh Kaur, Sat Kartar and Gurudass. This band toured with Yogi Bhajan throughout the U.S. and Canada, during 1973-1974.
In 2013, after all this time, she has finally gotten around to visiting a recording studio. She greatly enjoyed working with musical magician Thomas Barquee, who quickly vanquished her early fears, putting her at ease, and turning the whole process into a vastly enjoyable experience. The result is her new CD – One Creator.
What inspires her unique sound? "I don't know, it's just who I am. I always have sung in that way. The things that I wrote and interpreted have come from my heart and feelings, my background and influences as a child growing up. These are all elements that make me who I am."
She doesn't label her style in any particular way, other than describing it as the way in which her "heart wants to speak." Her songs are infused with her travels, experiences, and her love of the divine. She is joined on the CD by C.C. White, who adds her own beautiful energy to the mix.
You may never have heard the Sikh scriptures presented in quite this way, but as Krishna points out, these teachings are for everyone, not for any particular sect, religion or group, but for all of humanity. The writings are "so clear and so neutral that they touch everybody's soul."