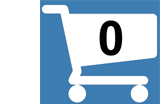 Kim Robertson - Celtic Harp Virtuoso
Products and Biography
Kim Robertson has redefined the rich traditions of the Celtic harp with her expressive and energetic style. Her work encompasses over 20 albums, several volumes of harp arrangements, instructional videos and a long list of international concerts and retreats.
Her playing combines both power and subtlety, blending into a delicate balance. Classically trained on piano, orchestral harp and voice, her work combines modern improvisation with a passionate sense of tradition. She brings a contemporary touch to a centuries' old instrument.
In collaboration with composer and singer Singh Kaur she was responsible for the ground-breaking and enduring Crimson Collection series of musical mantras - Crimson 1&2, Crimson 3, Crimson 4&5 and Crimson 6&7. Crimson 6 is the beautiful Ardas, probably the most popoular of all their recordings. Inspiration for this project came from Kundalini Yoga guru, Yogi Bhajan. They also worked together on other projects.
Kim Robertson was born in the mid-west US state of Wisconsin. Her discovery of the Celtic harp grew into a profound love for the instrument, setting her upon the path of exploration for which she is now widely known. She has traveled with her harp from concert halls to grass roots folk clubs, from luxury cruise ships to remote mountaintops, performing concerts by candlelight, delivering singing telegrams and even played herself on an episode of "Beverly Hills 90210".
Kim Robertson is known for her engaging performances, virtuosity and onstage-wit, regularly tours the USA, Canada and Europe, and is recognized as one of the most popular harpists performing today.