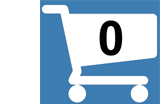 Yoga and Mantras for a Whole Heart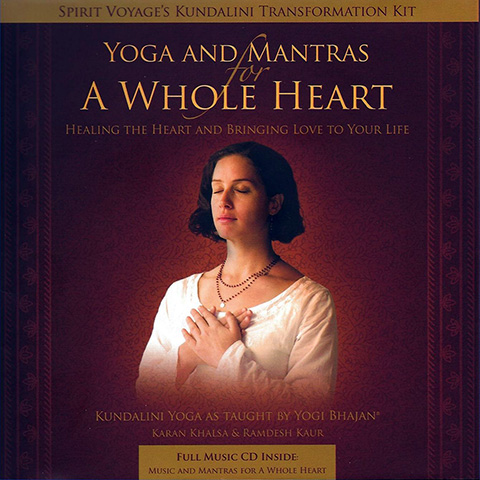 BUY NOW: ONLY $18.95
Retails for: $25.00 You save: $6.05
NEW! - SHOP eBOOKS | SHOP BOOKS| SHOP DVDs | SHOP CDs | SHOP YOGI TEA
Healing the Heart and Bringing Love to Your Life - with CD!
In Yoga and Mantras for a Whole Heart by Karan Khalsa and Ramdesh Kaur, you learn that before you can begin to transform the world, first you must transform yourself. Opening your heart is a most important first step. This book is truly an offering to love and to you. Listen and practice the treasures inside. Watch your heart unfold within you like the shower of brilliance of a new lotus.
Comes with an accompanying CD - Mantras for a Whole Heart
Mera Man Loche & Aad Such - Sat Purkh
Humee Hum Brahm Hum - Guru Singh & Seal
Aad Guray Nameh - Snatam Kaur
Sat Kartar - Sat Kartar
Ra Ma Da Sa - Mirabai Ceiba
Long Time Sun - Snatam Kaur
ARTIST / AUTHOR BIOS
Karan Khalsa is the primary owner of both Spirit Voyage Music and Spirit Voyage Records. Born into a Kundalini Yoga community inspired by Yogi Bhajan, Karan is now devoted to sharing the transformative teachings and beautiful music of its sacred mantras. Her passion is for the artistic, and she is happiest when diving into work on new music, art, or yoga.
Ramdesh Kaur, writer, broadcaster, world traveler, and teacher of Kundalini Yoga in places as varied as the foothills of the Himalayas and the suburbs of New Jersey, has authored a book "Yoga and Mantras for a Whole Heart" and produced several best-selling meditation CDs.
PRODUCT DETAILS
Book hardcover 48 pages
ISBN: 9780983569503
Publisher: Spirit Voyage Records, Edition: 2011
Catalog: P05501
Product Dimensions: 7 x 7 x 0.5 inches (17.8 x 17.8 x 1.3 cm)
Shipping Weight: 0.55 lbs (0.25 kg) Shipping Options
Yoga Technology Sales Ranking (all products): 145
---
CUSTOMERS WHO VIEWED THIS ITEM ALSO BOUGHT: