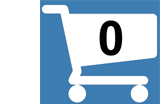 The Seal of Higher Destiny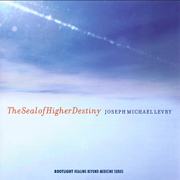 NEW! - SHOP eBOOKS | SHOP BOOKS| SHOP DVDs | SHOP CDs | SHOP YOGI TEA
Ek Ong Kar Sat Nam Siri Wahe Guru
Please note:
Music clips are for our promotional use only and should not be saved on your computer. They are meant to promote the artists and their recordings, and individual copyrights apply. If you enjoy the music please purchase the CD.
ARTIST / AUTHOR BIOS

Dr. Joseph Michael Levry (Gurunam) has spent over 30 years studying, researching and teaching the sacred sciences of Kundalini Yoga and Kabbalah. He is the founder of Shakti Naam Yoga and is a prolific writer and recording artist, having published a substantial number of books and mantra CDs.
---
OTHER PRODUCTS BY OR FEATURING JOSEPH MICHAEL LEVRY - GURUNAM:
PRODUCT DETAILS
Audio CD running time = 62:32
UPC: 682757333145
Producer: Ferenz Kallos
Manufacturer: Rootlight, Inc.. Released: 2005
Catalog: CD03007
Product Dimensions: 5.5 x 5 x 0.4 inches (14.0 x 12.7 x 1.0 cm)
Shipping Weight: 0.25 lbs (0.11 kg) Shipping Options
Yoga Technology Sales Ranking (all products): 211
---
CUSTOMERS WHO VIEWED THIS ITEM ALSO BOUGHT: