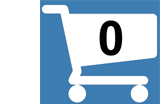 The Science of Sound and Light - vol 2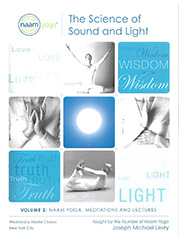 NEW! - SHOP eBOOKS | SHOP BOOKS| SHOP DVDs | SHOP CDs | SHOP YOGI TEA
Naam Yoga, Meditations and Lectures
The Science and Sound of Light is all about Naam Yoga - a dynamic fusion of Universal Kabbalah, Eastern Kundalini yogic wisdom and Western scientific and esoteric knowledge. It incorporates the practice of the Divine Word (Naam) with yogic movement, stretching postures, breathing, mudra and meditation. This is book two of a three book series by the master of Naam Yoga - Dr. Joseph Michael Levry (Gurunam), which will provide you with a complete introduction to this powerful and effective form of yoga.
Through the practice of this powerful technology, the self-healing mechanisms of the body are activated, restoring health and balance. Naam Yoga also increases dopamine and serotonin levels in the brain, synchronizes the pituitary and pineal glands to regulate the endocrine system, and reverses the effects of aging and chronic stress.
You will learn how to direct and redirect energy to experience true health, beauty and happiness, and be able to share this gift with others. Your Naam Yoga practice will cultivate a fearlessness to face negativity and the ability to transform it into positivity for yourself, others and the situations you may face.
You are encouraged to sample all the lessons, spending as much time as necessary to become fully acquainted with each before moving on to the next. Once you have done this you will be able to develop your own personalized practice, using a routine and schedule which works best for you. Practicing a specific kriya over a number of days will enhance its effects and benefits, but you may, if you wish, try a different kriya each time you practice.
Each manual in the series provides you with:
Yogi Sets to rejuvenate your physical body and clean the entire energetic system.
Lectures that provide answers to many of the challenges of modern life, and explain the lineage of Naam Yoga.
Powerful mudras, or hand seals, with specific healing applications for the following:

To still the mind
For a strong immune system
For relief from depression
For the heart and vitality
For protection
For prosperity
and much, much more!

Meditations to penetrate your heart, illuminate your mind and awaken your soul.
ARTIST / AUTHOR BIOS

Dr. Joseph Michael Levry (Gurunam) has spent over 30 years studying, researching and teaching the sacred sciences of Kundalini Yoga and Kabbalah. He is the founder of Shakti Naam Yoga and is a prolific writer and recording artist, having published a substantial number of books and mantra CDs.
---
OTHER PRODUCTS BY OR FEATURING JOSEPH MICHAEL LEVRY - GURUNAM:
PRODUCT DETAILS
Manual (wire/spiral binding) 118 pages
ISBN: 9780072125757
Publisher: Rootlight, Inc., Edition: 2014
Catalog: P03102
Product Dimensions: 11 x 8.8 x 0.3 inches (27.9 x 22.4 x 0.8 cm)
Shipping Weight: 0.95 lbs (0.43 kg) Shipping Options
Yoga Technology Sales Ranking (all products): 151
---
CUSTOMERS WHO BOUGHT THIS ITEM ALSO BOUGHT: