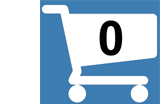 Effective Healing Techniques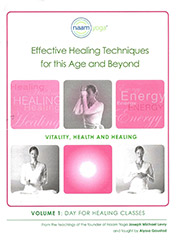 NEW! - SHOP eBOOKS | SHOP BOOKS| SHOP DVDs | SHOP CDs | SHOP YOGI TEA
Vitality, Health and Healing
In Effective Healing Techniques, author and Naam Yoga founder Joseph Michael Levry, shows you how to activate the self-healing mechanisms of your body, restoring health, vitality and balance.
Unlike therapeutics, which are designed to mask the symptoms of illness rather than effect a cure, Naam Yoga makes use of primordial rhythms to bring people out of depression and anxiety, re-programing negative thought patterns and actions in order to attract the right energy and environment.
This manual contains the following:
Introduction by the founder, Joseph Michael Levry (Gurunam)
Clear instructions on how to use the manual
6 "Day for Healing" Classes including benefits of the exercises and recommended music accompaniment
Breathing Techniques, Mudras and Mantras for Healing
Techniques for Revitalization
Techniques for Increasing Healing Energy
Timeless Wisdom on Naam Yoga
Glossary of Naam Yoga Techniques
Sources for further study
ARTIST / AUTHOR BIOS

Dr. Joseph Michael Levry (Gurunam) has spent over 30 years studying, researching and teaching the sacred sciences of Kundalini Yoga and Kabbalah. He is the founder of Shakti Naam Yoga and is a prolific writer and recording artist, having published a substantial number of books and mantra CDs.
---
OTHER PRODUCTS BY OR FEATURING JOSEPH MICHAEL LEVRY - GURUNAM:
PRODUCT DETAILS
Manual (wire/spiral binding) 74 pages
ISBN: 9780072125757
Publisher: Rootlight, Inc., Edition: 2014
Catalog: P03111
Product Dimensions: 11 x 8.8 x 0.25 inches (27.9 x 22.4 x 0.6 cm)
Shipping Weight: 0.6 lbs (0.27 kg) Shipping Options
Yoga Technology Sales Ranking (all products): 173
---
CUSTOMERS WHO VIEWED THIS ITEM ALSO BOUGHT: