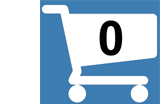 Cold and Flu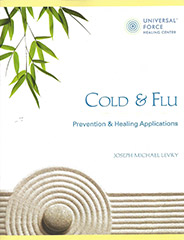 NEW! - SHOP eBOOKS | SHOP BOOKS| SHOP DVDs | SHOP CDs | SHOP YOGI TEA
Prevention and Healing Applications
Cold and Flu, by renowned author, yogi and kabbalist, Joseph Michael Levry (Gurunam), is designed to help you navigate the flu season, giving thorough instruction on the art of self-care. It includes specific Naam Yoga techniques, including mantra, breath work, prayer, reflexology, nutrition and herbal care practices, that effectively fight infection and increase immune system health.
Colds and flu represent an imbalance in the human bio-metaphysical system at every level, including the physical and more subtle energetic layers of the body. Discover the joys of self-healing by employing the recommendations that resonate best with yourself, selecting them from the many treatment strategies presented.
This book provides:
Mantra and breathing techniques for preventing and overcoming colds and flu
Remedies that strengthen the immune system and defend the body against pathogens
A Psalm for healing and overall protection
Remedies to combat allergies
Remedies to aide and regulate the digestive system to achieve overall health and wellness
Methods to take care of the physical environment
The application of essential oils to strengthen immunity and defend against pathogens
Nutritional strategies for preventing and overcoming illness
ARTIST / AUTHOR BIOS

Dr. Joseph Michael Levry (Gurunam) has spent over 30 years studying, researching and teaching the sacred sciences of Kundalini Yoga and Kabbalah. He is the founder of Shakti Naam Yoga and is a prolific writer and recording artist, having published a substantial number of books and mantra CDs.
---
OTHER PRODUCTS BY OR FEATURING JOSEPH MICHAEL LEVRY - GURUNAM:
PRODUCT DETAILS
36 pages
ISBN: 9781616584009
Publisher: Rootlight, Inc., Edition: 2014
Catalog: P03121
Product Dimensions: 11 x 8.8 x 0.15 inches (27.9 x 22.4 x 0.4 cm)
Shipping Weight: 0.4 lbs (0.18 kg) Shipping Options
Yoga Technology Sales Ranking (all products): 71
---
CUSTOMERS VIEWING THIS PAGE MAY ALSO BE INTERESTED IN: