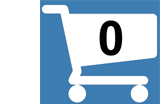 Respiración mente y conciencia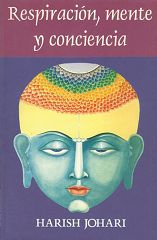 BUY NOW: ONLY $9.95
Retails for: $12.95 You save: $3.00
NEW! - SHOP eBOOKS | SHOP BOOKS| SHOP DVDs | SHOP CDs | SHOP YOGI TEA
Científicos modernos están comenzando a entender algo que los yoguis han sabido durante siglos -- que la fuerza vital que anima nuestros cuerpos es regulado por la respiración, y que la energía de la respiración es controlada por la mente.
La esotérica y practica ciencia del Swar Yoga -- presentada por primera vez en este libro en castellano -- ensena la observacion consciente y el control de los ritmos de respiración para maximizar nuestra energía y vitalidad.
Experto tantrico y autor de "Tools for Tantra", "Chakras", y "The Healing Power of Gemstones", Harish Johari nos ofrece un profundo entendimiento de las antiguas ciencias de la India en esta discusión acerca de la respiración y el yoga de una vida equilibrada.
Esta es la primera guía para occidentales que ofrece un tratamiento completo de este tema, proveyendo información de textos sánscritos no disponibles en castellano.
Se explica la red sensorial de la nariz y su efecto sobre los canales sutiles del cuerpo, demostrando la relación directa entre las practica de la respiración consciente y el equilibrio electroquímico del cerebro y el sistema nervioso. También explica como la respiración, alternando entre las fosas nasales izquierda y derecha, es influenciada por los fuerzas solar y lunares y cómo uno puede sintonizar con estos ritmos naturales y leyes universales para una mejor salud y bienestar.
La maestría de Johari de las técnicas del Swar Yoga se hace aparente en la amplitud del contenido de Respiración, mente, y conciencia: incluyendo una discusión sobre las fases de los cinco elementos en el ciclo respiratorio, ejercicios para el sanacion físico y mental, medios para determinar qué fosa nasal es predominante, e instrucciones para concebir un hijo o hija.
ARTIST / AUTHOR BIOS

Harish Johari (1934-1999) was a distinguished North Indian author, a gifted painter and sculptor, a lifetime tantric scholar, an inspiring teacher, a gemologist, a splendid cook, an ayurvedic massage miracle, a wonderful chanter of mantras and a unique composer of Indian music. He held degrees in philosophy and literature and made it his life's work to introduce the culture of his homeland to the West.
PRODUCT DETAILS
Book softcover 96 pages
ISBN: 9780892814749
Publisher: Inner Traditions, Edition: 1997
Catalog: P11221
Product Dimensions: 8.3 x 5.4 x 0.3 inches (21.1 x 13.7 x 0.8 cm)
Shipping Weight: 0.35 lbs (0.16 kg) Shipping Options
Yoga Technology Sales Ranking (all products): 128
---
CUSTOMERS VIEWING THIS PAGE MAY ALSO BE INTERESTED IN: