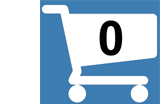 Hari Simran Khalsa DC (Dr. Yogi)
Products and Biography
Dr. Hari Simran Singh Khalsa, D.C. (Dr. Yogi) has been a teacher of Kundalini Yoga since the early 1980s, having originally trained with Yogi Bhajan, and a Doctor of Chiropractic since 1993. He is a lead trainer for Teacher Training, Levels 1 & 2, and currently lives in the Bay Area of San Francisco.
Dr. Hari Simran Khalsa's book The Hue-man in Form and Function is the product of his many years chiropractic, college level anatomy, physiology and Kundalini Yoga teacher training experience, and contains invaluable information, tips and recommendations about the actual practice of Kundalini Yoga.
He started his Chiropractic practice in Phoenix after graduating in 1993 and is now a faculty member of Life Chiropractic College West as well as a member of the Khalsa Chiropractic Association and the International Chiropractic Association.
He has been very involved in bringing the technology of Kundalini Yoga and Meditation to the people and also in various leadership roles within the yoga community. He formerly taught yoga and meditation within the prison system. He is registered with Yoga Alliance at the 500-hour level, and has been involved in designing many teacher training curricula. He travels and teachers courses all over the world.
His teaching credentials include the Master's Touch Program with Yogi Bhajan, the Self Mastery program at the Omega Institute and various yoga conferences.
Additionally Dr. Hari Simran Khalsa is an accomplished player of the gong and has recorded two CDs – Therapeutic Gong I & II. His recordings met with the approval of Yogi Bhajan. He also teachers Sat Nam Rasayan, the ancient healing art linked to Kundalini Yoga.