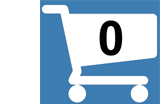 Beautiful Sadhana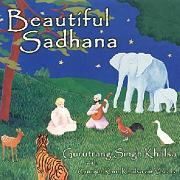 NEW! - SHOP eBOOKS | SHOP BOOKS| SHOP DVDs | SHOP CDs | SHOP YOGI TEA
Beautiful Arrangements of Beautiful Mantras
Beautiful Sadhana features Gurutrang Singh Khalsa's wonderful and easy to chant musical renditions of these divine songs, ably accompanied by Gurujot Kaur. It will take you on a meditative journey into the realms of universal love and higher consciousness.
Please note:
Music clips are for our promotional use only and should not be saved on your computer. They are meant to promote the artists and their recordings, and individual copyrights apply. If you enjoy the music please purchase the CD.
His symphonic sounds and exquisite vocal harmonies featuring Gurujot Kaur Khalsa will enable you to expand your horizons, focus your mind, and give you the strength to succeed.
So sing along joyously with us each day to personally experience the profound blessings that "Beautiful Sadhana" can impart.
ARTIST / AUTHOR BIOS
Gurutrang Singh has a huge repertoire of happy, energetic, beautiful songs and devotional chants to The Beloved from diverse spiritual and cultural traditions, funny ballads and ditties, plus uplifting classic rock, folk and R&B love songs, show tunes and patriotic melodies! His style draws from many diverse sources, ranging from Indian Classical & Folk Music to popular Western music including The Beatles and Louis Armstrong.
For Gurujot Kaur, singing and playing music with others is a vital part of her Kundalini Yoga spiritual practice, and she has woven the beauty of music and the ecstasy of the sound current into the daily fiber of her life.
PRODUCT DETAILS
Audio CD running time = 64:22
UPC: 801898000529
Manufacturer: Spirit Voyage Music. Released: 2002
Catalog: CD05081
Product Dimensions: 5.5 x 5 x 0.4 inches (14.0 x 12.7 x 1.0 cm)
Shipping Weight: 0.25 lbs (0.11 kg) Shipping Options
Yoga Technology Sales Ranking (all products): 109
---
CUSTOMERS VIEWING THIS PAGE MAY ALSO BE INTERESTED IN: