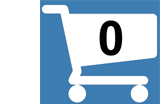 Gurutrang Singh Along Experience
Products and Biography
Gurutrang Singh has a huge repertoire of happy, energetic, beautiful songs and devotional chants to The Beloved from diverse spiritual and cultural traditions, funny ballads and ditties, plus uplifting classic rock, folk and R&B love songs, show tunes and patriotic melodies! His style draws from many diverse sources, ranging from Indian Classical & Folk Music to popular Western music including The Beatles and Louis Armstrong.
He created and played many unique musical renditions of Yogi Bhajan's recommended Kundalini Yoga morning sadhana meditation chants at his home ashram in Herndon, Virginia. Beautiful Sadhana with Gurujot Kaur Khalsa is probably his most inspiring.
"Trang" means "Resound Unto Infinity in Waves of Joy" and that's just what you'll do when you enter the 'Gurutrang Singh Along' experience. In 1975, Yogi Bhajan told Gurutrang Singh, "You will become a renowned musician". However, because he never personally recorded any of his music until 1999, very few people actually knew how prolific he really was.
But it was he who in fact wrote many of the original 3HO standards like "Sat Nam The Grace Within You" and "Oh Guru Ram Das Thank You For This Beautiful Day", first recorded by "The Khalsa String Band" in 1973. He can be heard performing "Sat Nam The Grace Within You" on The Grace Within You – recorded live at Sat Nam Fest in 2011.
The 'Gurutrang Singh Along' experience is a feel-good, life celebration of inspiring songs we all know and love, which he combines with the ancient science of Kirtan, or call-and-response meditative chanting, promoting optimum health, fun and connection.
He was granted a license to practice Chiropractic by the Virginia Board of Medicine in 1981. He was also licensed by the State Board to practice Acupuncture in 2000, after the required course of study. He can normally be found at Herndon Chiropractic and Acupuncture Care at Herndon, Virginia.
As Gurutrang Singh says, "Not only will you feel good about our office and that fact that you are receiving the best care, you'll also have fun. It is said that laughter is the best medicine, and here at Herndon Chiropractic & Acupuncture Care we specialize in both the spinal bone and the funny bone!"