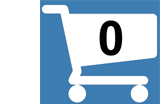 Silent Moonlight Meditation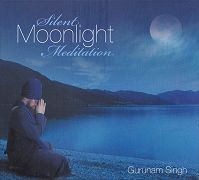 TODAY: ONLY $10.95
Retails for: $18.00 You save: $7.05
NEW! - SHOP eBOOKS | SHOP BOOKS| SHOP DVDs | SHOP CDs | SHOP YOGI TEA
To the Divine Universal Mother
Please note:
Music clips are for our promotional use only and should not be saved on your computer. They are meant to promote the artists and their recordings, and individual copyrights apply. If you enjoy the music please purchase the CD.
ARTIST / AUTHOR BIOS
Gurunam Singh's musical influences range from gospel, folk and country to classical Indian raag and from traditional Sikh hymns to devotional Hindu chants, but the essence of his music is very simple. Anyone can chant along to his Kundalini Yoga mantra arrangements.
PRODUCT DETAILS
Audio CD running time = 64:20
UPC: 801898011020
Producer: Thomas Barquee
Manufacturer: Spirit Voyage Music. Released: 2010
Catalog: CD05162
Product Dimensions: 5.5 x 5 x 0.4 inches (14.0 x 12.7 x 1.0 cm)
Shipping Weight: 0.25 lbs (0.11 kg) Shipping Options
Yoga Technology Sales Ranking (all products): 149
---
CUSTOMERS WHO BOUGHT THIS ITEM ALSO BOUGHT: