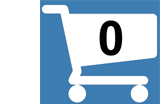 Silent Moonlight Meditation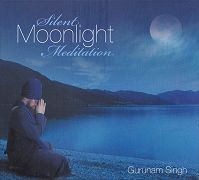 TODAY: ONLY $10.95
Retails for: $18.00 You save: $7.05
NEW! - SHOP eBOOKS | SHOP BOOKS| SHOP DVDs | SHOP CDs | SHOP YOGI TEA
To the Divine Universal Mother
Silent Moonlight Meditation - Gurunam Singh's second album - will crack your heart wide open to receive it's soothing, healing vibration. Beloved for his smooth, rich voice, Gurunam's music takes you deep into the heart of the sacred sound current. Silent Moonlight Meditation features Gurmukhi mantras and devotional songs that weave together Gurunam's folk musical style with a fusion of Indian and Western instruments to create music you will want to listen to endlessly.
Please note:
Music clips are for our promotional use only and should not be saved on your computer. They are meant to promote the artists and their recordings, and individual copyrights apply. If you enjoy the music please purchase the CD.
And in this moment, All I see, All I feel, All I am..... is You. Ang Sang Wahe Guru -
Gurunam embarked on an inner and outer journey, traveling to the villages of India to live with a community of devoted Nihang Sikhs while creating the music on this album. This album is an amazing fruit of that intense experience, and the pure spirit and humility of his experience ring through on every note.
Producer Hans Christian teamed up with Gurunam again on this album to create a follow up to The Journey Home that is clearly the incredible evolution we've all been waiting for on the journey of this incredible musician and devoted student of life. Gurunam has harnessed the musical devotion that has built in his music over the last 15 years. You will hear flavors of Krishna Das and James Taylor in the deep, smooth textures of Gurunam's voice.
Credits: Produced by Hans Christian
Gurunam Singh - lead vocals, acoustic guitar, harmonium, location recording in India
Simrit Kaur - harmony vocals
Priytham Hari - acoustic and electric guitars, 12 string guitar
Todd Hammes - tablas, frame drums, cahoun, tambourine, darbuka, kartals
Wynne Paris - sarod
Hans Christian - cello, sarangi, sitara, nyckelharpa, bass, tibetan bowls, kartals and other percussion, drum programming, keyboards
ARTIST / AUTHOR BIOS
Gurunam Singh's musical influences range from gospel, folk and country to classical Indian raag and from traditional Sikh hymns to devotional Hindu chants, but the essence of his music is very simple. Anyone can chant along to his Kundalini Yoga mantra arrangements.
PRODUCT DETAILS
Audio CD running time = 64:20
UPC: 801898011020
Producer: Thomas Barquee
Manufacturer: Spirit Voyage Music. Released: 2010
Catalog: CD05162
Product Dimensions: 5.5 x 5 x 0.4 inches (14.0 x 12.7 x 1.0 cm)
Shipping Weight: 0.25 lbs (0.11 kg) Shipping Options
Yoga Technology Sales Ranking (all products): 91
---
CUSTOMERS VIEWING THIS PAGE MAY ALSO BE INTERESTED IN: