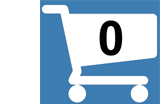 Gurunam Singh
Products and Biography
Gurunam Singh's musical influences range from gospel, folk and country to classical Indian raag and from traditional Sikh hymns to devotional Hindu chants, but the essence of his music is very simple. Anyone can chant along to his Kundalini Yoga mantra arrangements.
When he graduated high school he was given a guitar and began composing simple songs. At age 22 he discovered Yogi Bhajan and Sikh Dharma. Gurunam Singh sang and played along with others and soon he began leading chants in the pre-dawn early morning ambrosial hours. He spent lots of time in the solitude of his own home, and was often to be found in the Sikh temple late at night, chanting to God and writing arrangements for devotional songs.
It was while he worked in the office at Spirit Voyage that Hargobind and Karan encouraged him to pursue his dream, and a number of very successful CDs and concert tours have been the result. He launched his new career in 2007 with a debut album The Journey Home. This was followed in 2010 by Silent Moonlight Meditation and Crimson Sadhana, and in 2012 by Change.
In 2013, Gurunam launched his own independent record label, and his initial efforts were so successful that he was able to release 2 new albums at the same time - Union and Breath of Devotion - both produced by Thomas Barquee.
It was through the grace of Yogi Bhajan, and the blessing of him bringing the technology of Kundalini Yoga to the West that Gurunam Singh became involved in sacred chant music. When he faced difficult times, the teachings of Yogi Bhajan gave him a home, a way to balance himself, and gave him sadhana (daily spiritual practice), which has been an immensely powerful force in his life. It takes him to a blissful, calm state of mind – "Like a calm lake, my mind is still".