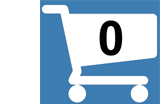 Beloved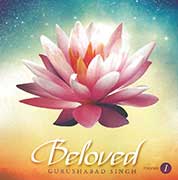 TODAY: ONLY $10.95
Retails for: $18.00 You save: $7.05
NEW! - SHOP eBOOKS | SHOP BOOKS| SHOP DVDs | SHOP CDs | SHOP YOGI TEA
The CD Beloved is a new compilation of Gurbani Shabads, but in a western guitar musical style with wonderful melodies. The music has its origins in ideas originally passed on to Guru Shabad by Yogi Bhajan back in 1977.
Please note:
Music clips are for our promotional use only and should not be saved on your computer. They are meant to promote the artists and their recordings, and individual copyrights apply. If you enjoy the music please purchase the CD.
The Shabad Re Man Eh Bidh Jog Kamao was first sung only in English. After Gurushabad Singh had played it for the first time at Yogi Bhajan's class, he requested Gurushabad to add the Gurmukhi-scripture (the holy, mantric language of the Sikhs) to the song.
This was the beginnings in our history when Gurbani, which was so far to be heard only in traditional Indian raga style, was first presented in this form in both Gurmukhi and English. Gurushabad Singh was one of the first pioneers in this totally new form of spiritual music.
For Gurushabad Singh, on an intuitive level, the music on Beloved is what Yogi Bhajan had in mind for the people of the West: He wanted us to be able to sing Gurbani in our 'own' (Western) style of music, incorporating English to understand the meaning so we can, as Yogi Bhajan stated, "choreograph in our minds what the Gurbani is saying."
ARTIST / AUTHOR BIOS
Guru Shabad Singh Khalsa, a pioneer of Kundalini Yoga Music, has inspired thousands of yoga teachers, their students and their student's students for well over thirty years. His recordings are evergreens, including a long line of heartfelt songs and yogic chants and mantras, and his music has been performed in temples and yoga centers around the world.
PRODUCT DETAILS
Audio CD running time = 65:25
UPC:
Manufacturer: Tenth Gate Music. Released: 2012
Catalog: CD15005
Product Dimensions: 5.5 x 5 x 0.4 inches (14.0 x 12.7 x 1.0 cm)
Shipping Weight: 0.25 lbs (0.11 kg) Shipping Options
Yoga Technology Sales Ranking (all products): 216
---
CUSTOMERS WHO BOUGHT THIS ITEM ALSO BOUGHT: