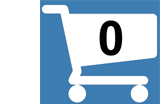 The Inner Art of Love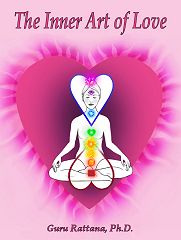 BUY NOW: ONLY $27.95
Retails for: $29.95 You save: $2.00
Also available as an eBook - $15.29
NEW! - SHOP eBOOKS | SHOP BOOKS| SHOP DVDs | SHOP CDs | SHOP YOGI TEA
Awaken Your Heart with Kundalini Yoga
The Inner Art of Love by Guru Rattana, Ph.D., answers both basic and profound questions on the navigation of your spiritual journey. You will benefit from her wisdom (from almost forty years of personal practice and teaching) on HOW to use the sacred technology of Kundalini Yoga and Meditation:
to connect with your inner reality,
to awaken your heart and
to become a conscious soul-directed human being.
Guru Rattana sets out a comprehensive methodology that:
identifies and explains how to work with the basic universal energies that make up your very being.
deepens your understanding of the energetic human anatomy.
offers an easy to understand method for identifying the blueprint of your soul using your birthchart. (Astrology made simple and accessible to everyone).
It's all here! The philosophy, the theory, the practice and the light! of Kundalini Yoga, in one concise, easy to read book. While accessible for the beginner, seasoned practitioners and teachers will find plenty of new insights and materials to incorporate into their practice and classes. If you were to buy only one book on Kundalini Yoga, this would be the one.
This manual guides you inward towards your personal experience of wholeness, self-love and inner peace. It directs your inner journey, using kriyas and meditations taken from her classic Kundalini Yoga manuals. Instead of new sets, Guru Rattana offers you a wealth of knowledge which will serve to deepen your personal practice of all kriyas and meditations and, for teachers, will embellish and enhance your teaching skills.
Awaken Your Heart with Kundalini Yoga!
The Inner Art of Love is a treasure chest of insights, instructions and wisdom which can guide you on your inner journey to your heart. Although Guru Rattana focuses on the technology of Kundalini Yoga and Meditation, her wise counsel supports all spiritual practitioners in finding and authentic relationship with their Soul and the Divine.

One of the unique contributions of this manual is to offer a simple formula using astrology to identify the energetic blueprint of your soul. With a clear and concise explanation of the basic universal energies and archetypes that we all embody, she explains how you too can discover and develop your unique gifts and make your special contribution to the world.
ARTIST / AUTHOR BIOS

Guru Rattana, Ph.D., author, teacher and teacher of teachers, has been a student of Yogi Bhajan and teacher of his Kundalini Yoga and Meditation for almost 40 years. She literally lives and loves Kundalini Yoga, and has devoted a large part of her life to teaching and writing books about this amazing technology.
---
OTHER PRODUCTS BY OR FEATURING GURU RATTANA PHD:
PRODUCT DETAILS
Manual (comb binding) 264 pages
ISBN: 9781888029079
Publisher: Yoga Technology Press, Edition: 2011
Catalog: P01102
Product Dimensions: 11 x 8.5 x 0.6 inches (27.9 x 21.6 x 1.5 cm)
Shipping Weight: 1.55 lbs (0.70 kg) Shipping Options
Yoga Technology Sales Ranking (all products): 20
---
CUSTOMERS WHO BOUGHT THIS ITEM ALSO BOUGHT: