SHOP eBOOKS | SHOP BOOKS| SHOP DVDs | SHOP CDs | SHOP YOGI TEA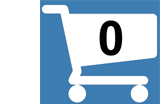 Inner Art of Kundalini Yoga (eBook)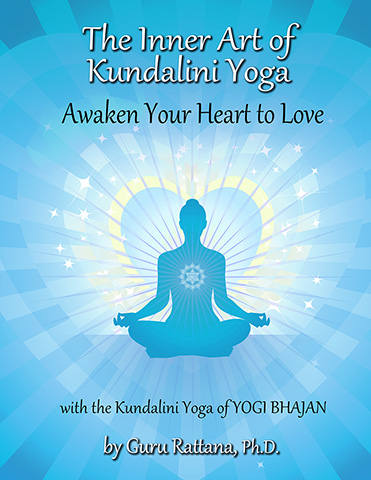 BUY NOW: ONLY $15.79
Retails for: $19.99 You save: $4.20 (21%)
Awaken Your Heart to Love
Printed version also available - $31.90
Guru Rattana reveals the cornerstone of her legacy. In The Inner Art of Kundalini Yoga she provides a complete distillation gained from her dedication for over 40 years to the study, practice and teaching of Kundalini Yoga. You will discover the true essence of this wonderful technology, in a text which will forever deepen and enrich both its teaching and practice.
Based on her core manual for her innovative teacher training program, designed to expand awareness and achieve personal alignment, the text has been considerably broadened, and now offers spiritual seekers from all paths a profound and comprehensive map, enabling them to discover and develop their own unique gifts, by cultivating an authentic relationship with their Soul and with the Divine.
"You have changed my life with your great books! They are like a Bible for my life. Just received your new one. Wow, what a work! 'Mazel Tov' on all the fantastic depth of this." -
In addition to an expansion of the Ten Body System to include the Emotional Body, there are clear and concise explanations on how to:
excel in the Aquarian Age by awakening the powers of your sensory system
use your mind, body, and emotions as a source of happiness and success
experience and work with the nine universal energies
explore astrology as a way of identifying your energetic blueprint
design your practice of Kundalini Yoga as a journey to your heart
Make a life-changing decision and purchase your own copy of this special book. Awaken your heart to love!
ARTIST / AUTHOR BIOS

Guru Rattana, Ph.D., author, teacher and teacher of teachers, has been a student and teacher of Kundalini Yoga and Meditation for over 40 years. She literally lives and loves Kundalini Yoga, and has devoted a large part of her life to teaching and writing books about this amazing technology.
---
OTHER PRODUCTS BY OR FEATURING GURU RATTANA PHD:
PRODUCT DETAILS
File Size(s) & Update(s):
PDF - 3.542MB - 06/15/19

ePublication date: 06/30/2019
Catalog: e01014
Print-length: 274 pages
ISBN: 9781888029246
Publisher: Yoga Technology Press; Printed Edition: 2019
Yoga Technology Sales Ranking (e-products): 9
---
CUSTOMERS WHO VIEWED THIS ITEM ALSO BOUGHT: