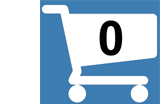 Donna Amrita Davidge
Products and Biography
Donna (Amrita) Davidge has a strong commitment to the Kundalini Yoga of Yogi Bhajan, which she has been teaching since 1985. Her DVDs, acclaimed by Yoga Journal, serve as a vehicle for sharing her techniques and lifestyle with others, so that they too can discover more happiness and satisfaction in their life experience.
Donna first been interested in health through Nutrition. She graduated Magna Cum Laude with a Bachelors from University of New Hampshire and went on to get a Masters at Loma Linda U in Riverside CA. After that she lived and worked for three years in Europe as a model.
Upon returning to New York City from Paris in 1985 she discovered Kundalini Yoga while studying acting in New York City. For became very involved in both, getting into the Acting Unions and teaching yoga at the same time.
In 1993, before the current popularity of Kundalini Yoga, Donna Davidge did a National Fitness Tour for Bailey's Light as a fitness and health spokesperson. During this tour she insisted on being allowed to emphasize Yoga. She also did a PR tour for GHI Health Insurance Company where she again spoke of the health benefits of Yoga and proper Nutrition. Both these tours also included interviews on both radio and television.
In 1997 Donna embarked on a new adventure, purchasing her great grandfather's homestead in Northern Maine, The Sewall House, which is in the National Registry of Historic Places. Her great grandfather Bill Sewall was a well known Nature Guide in the late 1800's. He had a life long friendship with Theodore Roosevelt, who first came to Sewall House as a freshman at Harvard suffering from life threatening asthma. His stays there cured him of this debilitating health issue.
Donna Amrita Davidge created a Yoga Retreat there, to carry on the family heritage and healing history which the home, amidst its tranquil natural environment, has to offer. In 2002 Donna produced The Awakening, a Kundalini Yoga DVD beautifully shot in a natural setting which has an informative narration and approach based on Donna's 20 years of Yoga experience. This was followed in 2005 by Flexibility and the Spine. Both DVDs remain very popular to this day.
Donna has been featured in various magazines as a yoga expert and the retreat has been featured in many publications including Instyle, Travel & Leisure (twice), USA Today, Yankee, Bangor Daily News, New England Travel and Life, Healing Retreats & Spas, Yoga Journal and several other publications.