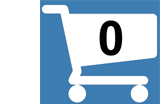 Dev Suroop Kaur - Naad Yoga
Products and Biography
Dev Suroop Kaur, an accomplished musician, recording artist, and teacher of Kundalini Yoga and Naad Yoga, is skilled at using the art of sound to create an experience of deep transformation and healing. She specializes in training yoga teachers in the science of Naad Yoga, the skill of conscious communication, and the art of teaching others to access the beauty and power of their personal voice.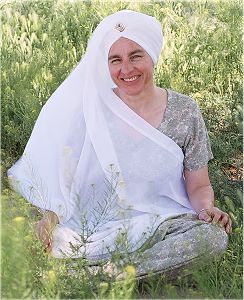 Her programs consist of chanting with musical accompaniment, and in them she offers yoga and meditation instruction and teachings about living a spiritual life. Her teaching focuses on loving the experience of your voice, and using it as a meditative tool to transform and uplift.
From deeply contemplative compositions such as her recording Narayan, to the hip, edgy beats of her chant-rap CD Kundalini Beat, Dev Suroop Kaur offers an extraordinary range of styles in her Kundalini Yoga Mantra CDs to invoke the experience of the Divine Spirit.
After much searching and longing for a deeply spiritual lifestyle, she discovered the practice of Kundalini Yoga in the autumn of 1983 and met her spiritual teacher, Yogi Bhajan, soon thereafter. From this point she began a long and full journey of spiritual practice, study and development as a spiritual musician, teacher and executive.
A lifelong student of many forms of western music, Dev Suroop Kaur and has been blessed to participate in intensive studies of Indian Classical Music with Bhai Avtar Singh and Bhai Kultar Singh of New Delhi, India. She succeeds incredibly well in balancing her life as a corporate executive, wife of 22 years, musician, yoga teacher and Certified Kundalini Yoga Teacher Trainer.
PRODUCTS BY OR FEATURING DEV SUROOP KAUR:
Below you will find our selection of products by Dev Suroop Kaur. Retail customers will also enjoy our FREE US Shipping.

Chants Eternal
$9.00

Narayan
$9.00