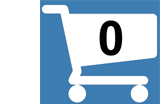 Dave Stringer - Kirtan Artist
Products and Biography
Dave Stringer is acclaimed as one of the most compelling and innovative musicians to have arisen from the yoga community, His skill in the art of kirtan has been profiled in publications as diverse as Time, Billboard, In Style, and Yoga Journal, which called him leader of the new American kirtan movement.
Kirtan (from the Sanskrit word meaning "to sing"), is an age-old practice of rhythmic call-and-response mantra chanting, introduced to the West by Yogi Bhajan. It has grown to become popular as a participatory live music happening, and takes place regularly in hundreds of yoga studios across the US. Dave explains, at a kirtan "You're not just listening to the music, you are the music."
"Dave Stringer has integrated his interest in Kirtan, an Indian tradition of devotional chanting, with his masterful grasp of Western popular music, creating an exciting style of psychedelic pop as informed by traditional Eastern music as the Beatles." -
Dave Stringer's sound marries the transcendent mysticism of traditional Indian instruments with the exuberant, groove-oriented sound of American gospel. As a spontaneous and articulate public speaker, he loves to probe the dilemmas of the spirit making full use of his sly and unorthodox sense of humor. He has succeeded in translating the ancient traditions of kirtan and yoga into inspiring and thoroughly modern participatory theatre, open to a multiplicity of interpretations, and accessible to all.
Dave was initially trained as a visual artist and jazz musician. His own introduction to chanting occurred in the early 1990's when a film editing project brought him to the ashram of Swami Muktananda in India.
"Stringer is an amazing, passionate performer. No, this isn't just gentle, soothing new age music and shouldn't be mistaken for it. It is there to engage the listener and speaks in an intuitive manner to the soul within." -
When the project ended, he stayed behind in India, teaching school in a rural village, and continued to study the traditions of yoga with Swami Chidvilasananda. On his return to the US, he taught meditation and chanting to prison inmates, and also egan leading kirtans at yoga studios in Los Angeles and Chicago.
In response to public demand, Dave Stringer and and his band first started touring widely in 2000. Thyey played up to six nights a week in yoga studios, art galleries and theaters, all over America from San Francisco to New York City and Minneapolis to New Orleans, Dave still tours, averaging 2 performance each week before relatively small but passionate audiences. He has sold more than 10,000 CDs, primarily at his concerts and on the Internet.
"His plain exterior masks a volcano of a voice. Stringer transported us to another time and place. His fiery, soulful voice gave the entire room a feeling of a down-home gospel jam and one could not help but sing along." -