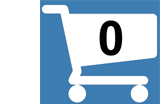 Barbara Carrellas - Urban Tantra
Products and Biography
Barbara Carrellas is an author, sex educator, and theater artist. Her book - Urban Tantra: Sacred Sex for the Twenty-First Century - was used as the basis for series of Urban Tantra workshops that were named best in New York City by TimeOut/New York magazine.
Barbara Carrellas offers a holistic, metaphysical, practical, humorous, entertaining and gender-fluid approach to conscious sexuality. Her work in metaphysics and conscious sexuality began in the late 1980's during the AIDS crisis. At this time connections between sex, spirit and healing were somewhat strained. She has been the facilitator for countless healing circles and support groups for women, men, transsexuals, artists, people with life-threatening illnesses and people with HIV/AIDS.
She acted as a facilitator for and on the Board of Directors of the New York Healing Circle for four years. This circle was founded in response to the AIDS crisis. As her workshops came to the attention of wider sections of the community they grew in popularity and in attendance. She expanded her work to include people from all walks of life and in all stages of sexual evolution.
The more Barbara Carellas explored sex and consciousness, the more she realized the potential for the incorporation of healing and expanded consciousness in all forms of sacred practices. Her books and her workshops have evolved into an eclectic mix of sexual and spiritual practices which are designed to encourage readers and participants of all sexual preferences and genders to expand their capacity for both pleasure and spiritual fulfillment.
She collaborated with Annie Sprinkle in the presentation of a new/ancient vision of female sexuality in theatrical form in MetamorphoSex - a week-long workshop for women culminating in ritual-performances. She was also director for the Australian premiere of Annie's renowned one-woman show, Post Porn Modernist and directed her partner, Kate Bornstein, in Kate's new solo show, Kate Bornstein is a Queer and Pleasant Danger.
A prolific author covering a multitude of sexual topics, she has also lectured at numerous educational institutions. Barbara Carellas has enjoyed a long career as a general manager, producer and theatre manager on Broadway.