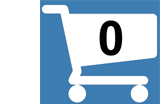 Antion - Vikram Singh
Products and Biography
Antion, former lead guitarist Vic Briggs with Eric Burdon and the Animals, was introduced to Sikhism and its sacred music by Yogi Bhajan. He was then known as Vikram Singh. He has now succeeded in adding Hawaiian music to his eclectic repertoire. His inner vision has brought all these sources together in a sound uniquely his own.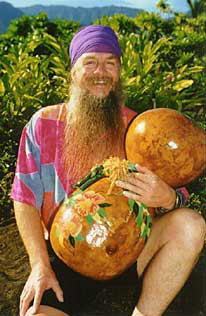 He ended his association with the Animals in 1968, after playing the Hollywood Bowl and touring the U.S., Australia, New Zealand and Europe. After 2 years he says he had had enough of sex, drugs, rock and roll and a dishonest manager. They had a big fight and along with the bass player he moved on. At 24, he headed in an entirely different direction.
"I decided I wanted to be spiritual, so I became spiritual," he said. He studied Kundalini Yoga with Yogi Bhajan, who remained his spiritual teacher for 20 years. He became a master of yogic chanting and mantra yoga. He became a Sikh and learned the sacred music of his new religion. Along with this new religion came a new name. He was called Vikram Singh Khalsa.
He played regularly with the Khalsa String Band - an ensemble that included artists such as Livtar Singh and Singh Kaur.
It was only after he left the 3HO organization in 1990 that he changed his name to Antion. However, he continues his spiritual practice as a Sikh, still sings in temples and remains friends with many in the organization.
He had studied and then performed sacred Indian music in Sikh temples throughout the world, and became the first non-Indian Sikh to he permitted to sing at the most holy shrine of the Sikhs, the Golden Temple at Amritsar. He describes this experience as the pinnacle of his musical career.
In 1991 he was on vacation to Hawaii with his wife, Elandra, whom he had met some years previously while teaching yoga in London. They just happened to walk past the Monarch Room at the Royal Hawaiian Hotel just as a concert of traditional music by the Brothers Cazimero was starting. He had never seen ancient hula, or heard the chanting. He described himself as "absolutely flabbergasted" by the experience. He then realized he had discovered a new passion, and shortly afterwards they moved to the Islands permanently.
Antion devoted a great deal of his time into learning Hawaiian music, and it became very much a part of him. He worked the styles into his already eclectic repertoire, and it was his vision which brought it all together in a sound uniquely his own.
His interest had taken him by surprise. Until his discovery he really thought that his study of classical Indian music had been enough to fulfill him musically. "The Indian music is wonderfully spiritual," he said. "But it's very much about longing, about separation from God and longing for God. In Hawaiian music, I've found contentment and joy, and, to me, that's an important part of what spiritual music should be."
His new sound is drawn from the many forms of music that have touched his soul, incorporating as it does Indian, Hawaiian, African and rock and roll, but also a really spiritual and healing oriented sound which serves to uplift people, but something which he also finds is fun.
It has a mesmerizing meditative quality punctuated by an insistent drum beat, and overlaid by the haunting call of Antion's voice. The sound, born of a rock band and refined in the sacred temples of his religion, lifts high above the instrumentation and over Elandra's spoken chant to arrive at a place known only by the soul.