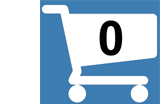 Anne Novak
Products and Biography
Anne Novak's journey to Kundalini Yoga came after a lifetime studying physical therapy and involvement with the health and fitness industry. An ACE-Certified Personal Fitness Trainer and a certified hypnotherapist, she developed a deep and abiding love affair with the Kundalini Yoga of Yogi Bhajan.
Teaching out of Washington, CT., Anne is powerful and insightful in class, combining a vast knowledge of the human body and a delicate grasp of the human heart. She embodies the clarity, the love, the wisdom and the power of Kundalini Yoga. She teaches students of all levels of fitness and experience and her focus is on creating a joyful, safe, accessible and effective learning environment.
Anne's DVD - Kundalini Yoga for Radiant Health and Authentic Happiness – is proving very popular with its 3 hours running time and including 3 yoga separate yoga classes.
She explains that what she loves most about Kundalini Yoga is that anyone and everyone can do it! Whether you are brand new to yoga or a highly conditioned athlete or anywhere in between, the practice delivers amazing immediate results and profound long term benefits. The practice is safe, simple, and comprehensive.
To her many students, Anne Novak is a guiding light, a graceful and inspiring teacher, who never fails to make them laugh.