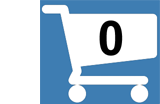 Guru Rattana International Tour - 2016
For her 2016 tour, Guru Rattana will be offering a total of 8 workshops and retreats, in 6 different countries. You will find full details posted below.
This is a unique opportunity for you to meet Guru Rattana in person and experience the magic of her presence and her teachings. Save the dates!
SWEDEN
ÄNGSBACKA
Gift of Womanhood - Retreat
August 17 - 25
http://en.angsbacka.se/courses/the-gift-of-womanhood-retreat/
Contact:
Ransher Kaur Jannsen
SERBIA
Frushka Mountains
Yoga of Awareness - Russian Teacher Training
With translation for Russian-speaking students
September 1 - 12
Contact: Hari Kartar Kaur - Yoga X-Press - http://www.kri.yxp.ru
CROATIA
ROVINJ - By the Sea
How Do I Love? - Retreat
September 17 - 25

Bring awakened consciousness and unconditional love into your life and relationahips. And bring your partner to the workshop!
The course manual is designed to support your personal practice of Kundalini Yoga, and for Kundalini Yoga teachers to teach their own courses.
Contact details from:
http://www.kundaliniyogacentar.hr
NORWAY
OSLO

Sacred Space Meditation and Healing Workshop
October 8 - 9
Contact: Lill Janne Legård, mobil: + 47 47373194
Britt Bjørgård, mobil +47 90681340

SWEDEN
GOTHENBURG

Who Do I Love? Healing Mother and Father Wounds - Workshop
October 15 - 16
Contact: Clara Nestor/Hari Kaur - Tel: (+46) 31 148509
http://kyoga.dk/workshops-events/awaken-love-guru-rattana-goteborg-15-16-10
UNITED KINGDOM
LONDON - Shepherds Bush Gurdwara
Sing to Your Soul - Jap-ji Explains the Spiritual Path
Enjoy the beautiful spiritual surroundings of the Central Gurdwara, 62 Queensdale Road, London W11 4SG, UK
October 22 - 23
Contact: Janice Timms - Tel: (+44) (0)7905 494434 or (+44) (0)207 823 4139
CZECH REPUBLIC
GIANT MOUNTAINS

Secluded countryside resort in Poland (just over Czech border) 2.5 hours from Prague

Sacred Space Meditation and Healing Retreat
October 27 - 31
PRAGUE - Yogame Studio
Master Class - How do I Love?
November 1
Contact: Irena Sorfova - Tel: (+420) 777 015 700 http://www.kundaliniprague.cz