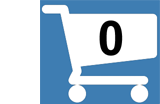 Guru Rattana Kundalini Yoga - Europe 2017
For her 2017 tour, Guru Rattana will be offering a total of 6 Kundalini Yoga workshops and retreats, in 5 different European countries. You will find full details posted below.
This is a unique opportunity for you to meet Guru Rattana in person and experience the magic of her presence and her teachings. Save the dates!
SWEDEN
ÄNGSBACKA

Gift of Womanhood - Relax and Enjoy Inner Peace
September 1 - 9
http://www.angsbacka.se/event/kundaliniyoga-retreat-with-guru-rattana/
Contact:
Ransher Kaur Jannsen
SERBIA
FRUSHKA MOUNTAIN TRANQUILITY

BOOKINGS CLOSED. THIS COURSE IS NOW FULL AND HAS A WAITING LIST.
Russian/Ukrainian Teacher Training
With translation for Russian-speaking students. Suitable for all levels, for Russian-speakers and for everyone else!
September 16 - 27
Contact: Hari Kartar Kaur - Yoga X-Press - http://www.kri.yxp.ru
CZECH REPUBLIC
GIANT MOUNTAINS

Quiet and secluded countryside resort in Poland (just over Czech border) 2.5 hours from Prague
Know Myself, Love Myself Retreat
October 5 - 14
This retreat is for anybody who wants to go deep into the practice. It can also serve as part of the Kundalini Academy study. If you are interested in International Teacher Training - Inner Awareness Academy - held in Europe with Guru Rattana, please Click Here.
Contact: Irena Sorfova - Tel: (+420) 777 015 700 Click for More
NORWAY
OSLO

The Energy Dynamics of Sacred Space Healing
October 21 - 22
Contact: Elisabeth Engqvist - Tel: +46 (0)8 540 882 80 - Website: http://mediyoga.no
UNITED KINGDOM
HAMPSTEAD, LONDON

Universal Partners - The Dance of the Polarities
October 28 - 29
Click Here for course details and to book.
Contact: Engin Keser