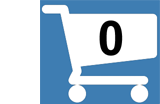 Guru Rattana Kundalini Yoga - Europe 2017
For her 2017 tour, Guru Rattana will be offering a total of 6 Kundalini Yoga workshops and retreats, in 5 different European countries. You will find full details posted below.
This is a unique opportunity for you to meet Guru Rattana in person and experience the magic of her presence and her teachings. Save the dates!
SWEDEN
ÄNGSBACKA

Gift of Womanhood - Relax and Enjoy Inner Peace
September 1 - 9
http://www.angsbacka.se/event/kundaliniyoga-retreat-with-guru-rattana/
Contact:
Ransher Kaur Jannsen
SERBIA
FRUSHKA MOUNTAIN TRANQUILITY

Russian/Ukrainian Teacher Training
With translation for Russian-speaking students. Suitable for all levels, for Russian-speakers and for everyone else!
September 16 - 27
Contact: Hari Kartar Kaur - Yoga X-Press - http://www.kri.yxp.ru
CZECH REPUBLIC
GIANT MOUNTAINS

Quiet and secluded countryside resort in Poland (just over Czech border) 2.5 hours from Prague

Know Myself, Love Myself Retreat
October 5 - 14
Contact: Irena Sorfova - Tel: (+420) 777 015 700 http://www.kundaliniprague.cz
NORWAY
OSLO

The Energy Dynamics of Sacred Space Healing
October 21 - 22
Contact: Elisabeth Engqvist - Tel: +46 (0)8 540 882 80 - Website: http://mediyoga.no
UNITED KINGDOM
LONDON

Universal Partners - The Dance of the Polarities
Details to be announced
October 28 - 29