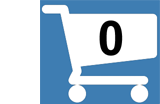 Transformation Volume 1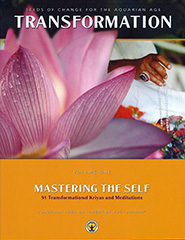 BUY NOW FOR $25.95
Retails for: $29.95 You save: $4.00
Ships FREE to US Customers
Normally ships from our warehouse in 1-2 working days
MORE BOOKS | MORE DVDs | MORE CDs | YOGI TEA
Volume 1 - Mastering the Self
Transformation Volume 1 by Yogi Bhajan removes the mystery from mastery. Kundalini Yoga is all about transformation. This book shows you how to align the You within you, to master the Self, and to embody your identity, experience your breath and expand your radiance. You will find all the tools you need to for chakra balancing, mind discipline, and to clear out your past and renew your present as a prelude to manifesting your future. It will also help prepare you to tackle the more advanced topics of Transformation Volume 2.
Regular practice of the 92 kriyas and meditations, many of which have never previously been made available, will strengthen your vitality and resilience, and determine your destiny as you transition through every age and stage of life. The material is organized in a way which helps facilitate your personal practice and deepen your experience of the Self. Practice something new or master something familiar.
Topics in Transformation Volume 1 include:
Identity & the Self
Riding the breath
Strengthening your radiance
Mastering the Tattvas & balancing the Chakras
Dhyana, Dharana & Pratyahar
Clearing the subconscious
Renewing the brain
Vitality & Resilience
Transitions: Rebirthing, Living & Dying
PRODUCT DETAILS
Book softcover 186 pages
ISBN: 9781934532386
Publisher: KRI, Edition: 2010
Catalog: P07005
Product Dimensions: 11 x 8.5 x 0.5 inches (27.9 x 21.6 x 1.3 cm)
Shipping Weight: 1.3 lbs (0.59 kg) Shipping Options
Yoga Technology Sales Ranking (all products): 67
---
CUSTOMERS VIEWING THIS PAGE MAY ALSO BE INTERESTED IN:
---
ARTIST / AUTHOR BIOS

Yogi Bhajan was the trail-blazing visionary who first lifted the veil of secrecy surrounding Kundalini Yoga when he brought this amazing technology to the West. For countless generations. these sacred teachings had been passed from teacher to student in a very selective and elitist fashion, and had never been taught publicly anywhere.
---
OTHER PRODUCTS BY OR FEATURING YOGI BHAJAN:
---