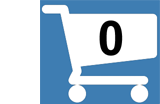 Physical Training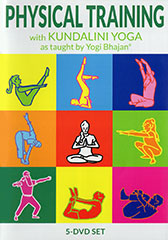 BUY NOW FOR $34.95
Retails for: $39.95 You save: $5.00
Ships FREE to US Customers
Normally ships from our warehouse in 1-2 working days
NTSC Region 0 - for world-wide enjoyment!
MORE BOOKS | MORE DVDs | MORE CDs | YOGI TEA
5 DVD Set featuring Kundalini Yoga as taught by Yogi Bhajan
Physical training with a difference with Yogi Bhajan, recorded on 5 consecutive days at Espanola, NM, in the summer of 1994. Establish your Kundalini Yoga workout as you learn how to heal while exercising. As Yogi Bhajan said, exercise must have a purpose, it must have a projection, and it must have a science to it. Exercise for exercise's sake is not exercise!
PRODUCT DETAILS
DVD - set of 5 running time = 245:00
UPC: 9781940837017
Director: Rampreet Kaur
Manufacturer: KRI. Released: 2014
Catalog: DV07041
Product Dimensions: 7.5 x 5.4 x 0.9 inches (19.0 x 13.7 x 2.3 cm)
Shipping Weight: 0.45 lbs (0.20 kg) Shipping Options
Yoga Technology Sales Ranking (all products): 117
---
CUSTOMERS VIEWING THIS PAGE MAY ALSO BE INTERESTED IN:
---
ARTIST / AUTHOR BIOS

Yogi Bhajan was the trail-blazing visionary who first lifted the veil of secrecy surrounding Kundalini Yoga when he brought this amazing technology to the West. For countless generations. these sacred teachings had been passed from teacher to student in a very selective and elitist fashion, and had never been taught publicly anywhere.
---
OTHER PRODUCTS BY OR FEATURING YOGI BHAJAN:
---