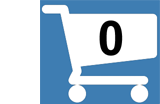 Physical Training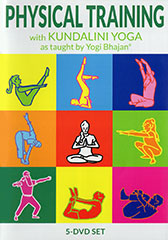 BUY NOW FOR $34.95
Retails for: $39.95 You save: $5.00
Ships FREE to US Customers
Normally ships from our warehouse in 1-2 working days
NTSC Region 0 - for world-wide enjoyment!
MORE BOOKS | MORE DVDs | MORE CDs | YOGI TEA
5 DVD Set featuring Kundalini Yoga as taught by Yogi Bhajan
Physical training with a difference with Yogi Bhajan, recorded on 5 consecutive days at Espanola, NM, in the summer of 1994. Establish your Kundalini Yoga workout as you learn how to heal while exercising. As Yogi Bhajan said, exercise must have a purpose, it must have a projection, and it must have a science to it. Exercise for exercise's sake is not exercise!
PRODUCT DETAILS
DVD - set of 5 running time = 245:00
UPC: 9781940837017
Director: Rampreet Kaur
Manufacturer: KRI. Released: 2014
Catalog: DV07041
Product Dimensions: 7.5 x 5.4 x 0.9 inches (19.0 x 13.7 x 2.3 cm)
Shipping Weight: 0.5 lbs (0.23 kg) Shipping Options
Yoga Technology Sales Ranking (all products): 86
---
CUSTOMERS VIEWING THIS PAGE MAY ALSO BE INTERESTED IN:
---
ARTIST / AUTHOR BIOS

Yogi Bhajan was the trail-blazing visionary who introduced the world to the amazing, but hitherto secret, teachings of Kundalini Yoga and, for the very first time, revealed its incredible life-transforming potential.
---
OTHER PRODUCTS BY OR FEATURING YOGI BHAJAN:
---