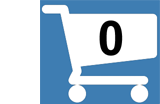 Learn The Gong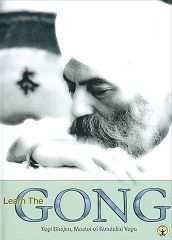 BUY NOW FOR $16.95
Retails for - $20.95 You save - $4.00
Ships FREE to US Customers
Normally ships from our warehouse in 1-2 working days
NTSC Region 0 - for world-wide enjoyment!
MORE BOOKS | MORE DVDs | MORE CDs | YOGI TEA
With Yogi Bhajan
Learn the Gong with Yogi Bhajan is a wonderful opportunity to study with the master of Kundalini Yoga in an intimate, cozy setting; gather at the master's feet and learn to effectively create the sound of the gong for healing, transformation and a profound feeling of shuniya.
You have no resistance against this sound. It is the master sound, the adi naad. Everything you think becomes zero - the gong prevails. -
Under the direct guidance of Yogi Bhajan, learn the invocations and mantras necessary to play the gong; the striking techniques, rhythm and zones; and the care and maintenance of the gong. Every teacher's favorite video, now re-mastered and enhanced for better sound and visual quality!
This is the first and last instrument for the human mind; the human mind has no power before it. This is the only thing that supersedes the human mind, because this is the basic creative sound. Mind was created out of it; it's like the father and mother together. -
PRODUCT DETAILS
DVD running time = 40:00
UPC: 9781934532416
Manufacturer: KRI. Released: 2010
Catalog: DV07031
Product Dimensions: 7.5 x 5.4 x 0.6 inches (19.0 x 13.7 x 1.5 cm)
Shipping Weight: 0.25 lbs (0.11 kg) Shipping Options
Yoga Technology Sales Ranking (all products): 40
CUSTOMERS WHO BOUGHT THIS ITEM ALSO BOUGHT:
ARTIST / AUTHOR BIOS
Yogi Bhajan

When Yogi Bhajan (Harbhajan Singh Puri) arrived in North America from India in 1968, be brought with him the ancient and powerful technology of Kundalini Yoga. Its introduction to the Western World broke an ancient tradition of secrecy. Traditionally these sacred teachings were passed from teacher to student in a very selective and elitist fashion and had never been taught anywhere publicly.
OTHER PRODUCTS BY OR FEATURING YOGI BHAJAN:
Below you will find our selection of other products by Yogi Bhajan, competitively priced, and with FREE Shipping to US Retail Customers.