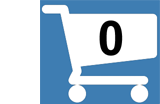 Gong - The Nucleus Of Sound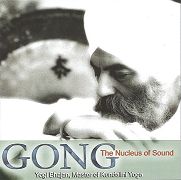 BUY NOW FOR $14.95
Retails for - $18.00 You save - $3.05
Ships FREE to US Customers
Normally ships from our warehouse in 1-2 working days
MORE BOOKS | MORE DVDs | MORE CDs | YOGI TEA
As Played by Yogi Bhajan
Yogi Bhajan demonstrates, in this wonderful 1988 recording, his superb and subtle technique, producing profound vibrations from this powerful instrument to heal your body, mind and soul, acting on your entire being to carry you into a state of deep connection and relaxation.
Please note:
Music clips are for our promotional use only and should not be saved on your computer. They are meant to promote the artists and their recordings, and individual copyrights apply. If you enjoy the music please purchase the CD.
PRODUCT DETAILS
Audio CD running time = 30:38
UPC: 9781934532140
Manufacturer: KRI. Released: 1988
Catalog: CD07021
Product Dimensions: 5.5 x 5 x 0.4 inches (14.0 x 12.7 x 1.0 cm)
Shipping Weight: 0.25 lbs (0.11 kg) Shipping Options
Yoga Technology Sales Ranking (all products): 71
CUSTOMERS VIEWING THIS PAGE MAY ALSO BE INTERESTED IN:
ARTIST / AUTHOR BIOS
Yogi Bhajan

Yogi Bhajan was the trail-blazing visionary who first lifted the veil of secrecy surrounding Kundalini Yoga when he brought this amazing technology to the West. For countless generations. these sacred teachings had been passed from teacher to student in a very selective and elitist fashion, and had never been taught publicly anywhere.
OTHER PRODUCTS BY OR FEATURING YOGI BHAJAN:
Below you will find our selection of other products by Yogi Bhajan, competitively priced, and with FREE Shipping to US Retail Customers.