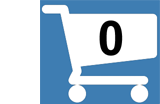 Angular Body Energy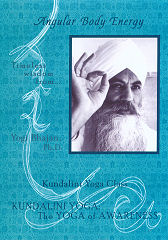 BUY NOW FOR $16.95
Retails for - $20.95 You save - $4.00
Ships FREE to US Customers
Normally ships from our warehouse in 1-2 working days
NTSC Region 0 - for world-wide enjoyment!
MORE BOOKS | MORE DVDs | MORE CDs | YOGI TEA
Kundalini Yoga Class with Yogi Bhajan
Yogi Bhajan states that this yoga set can prevent physical and mental old age by regenerating dead cells in the body and rejuvenating the brain.
The Gunpati Meditation can "make the impossible possible" and remove all sanskaras - past debts - from your past.
PRODUCT DETAILS
DVD running time = 45:40
UPC: 724007801834
Manufacturer: KRI. Released: 1988
Catalog: DV07008
Product Dimensions: 7.5 x 5.4 x 0.6 inches (19.0 x 13.7 x 1.5 cm)
Shipping Weight: 0.25 lbs (0.11 kg) Shipping Options
Yoga Technology Sales Ranking (all products): 145
CUSTOMERS WHO BOUGHT THIS ITEM ALSO BOUGHT:
ARTIST / AUTHOR BIOS
Yogi Bhajan

When Yogi Bhajan (Harbhajan Singh Puri) arrived in North America from India in 1968, be brought with him the ancient and powerful technology of Kundalini Yoga. Its introduction to the Western World broke an ancient tradition of secrecy. Traditionally these sacred teachings were passed from teacher to student in a very selective and elitist fashion and had never been taught anywhere publicly.
OTHER PRODUCTS BY OR FEATURING YOGI BHAJAN:
Below you will find our selection of other products by Yogi Bhajan, competitively priced, and with FREE Shipping to US Retail Customers.