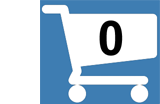 How To Know God.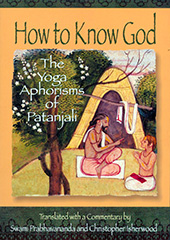 BUY NOW FOR $9.95
Retails for - $12.95 You save - $3.00
Ships FREE via USPS to US Retail Customers
Normally ships from our warehouse in 1-2 working days
MORE BOOKS | MORE DVDs | MORE CDs | YOGI TEA
The Yoga Aphorisms of Patanjali
How to Know God is a learned commentary on The Yoga Aphorisms of Patanjali - a major work on the practice of yoga and meditation. Through these ancient aphorisms, you will learn how to control your mind and achieve inner peace and freedom.
Although these methods were taught over 2000 years ago, they are as alive and effective today as they have ever been. This translation draws on the inspired commentary from both Swami Prabhavananda and Christopher Isherwood.
A rendering , at once lively and profoundly instructive, of a world classic which . . . remains as vividly topical, as realistically to the point, as when it first saw the light. -
A beautiful translation and our personal favorite by far . . . Highly recommended. -
PRODUCT DETAILS
Book softcover 256 pages
ISBN: 9780874810417
Publisher: Vedanta Press, Edition: 1983
Catalog: P08011
Product Dimensions: 7 x 5 x 0.5 inches (17.8 x 12.7 x 1.3 cm)
Shipping Weight: 0.7 lbs (0.32 kg) Shipping Options
Yoga Technology Sales Ranking (all products): 212
CUSTOMERS WHO BOUGHT THIS ITEM ALSO BOUGHT:
OTHER PRODUCTS BY OR FEATURING :
Below you will find our selection of other products by , competitively priced, and with FREE Shipping to US Retail Customers.