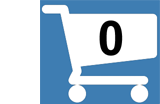 Steven Cardoza
Products and Biography
Steven Cardoza has a master of science degree in Traditional Chinese Medicine from the American College of TCM, San Francisco. He has been an alternative health provider since 1985 and a practicing Chinese medical physician (acupuncture, Chinese herbs, therapeutic body-work, medical qigong, etc., since 1995.
Steven is nationally certified and licensed in California and Massachusetts. He holds numerous certifications in many styles of qigong and Wu taiji from living Daoist lineage holder, Master B. K. Frantizis.
PRODUCTS BY OR FEATURING STEVEN CARDOZA:
Below you will find our selection of products by Steven Cardoza. Enjoy our low prices and FREE US Shipping.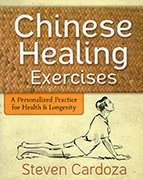 Chinese Healing Exercises
$16.95